Absolutely massive, moreish and epic NYC-style cookies are irresistible! I always hear how amazing these cookies are from Levian bakery. Oh how I wish I could try some. I can imagine the smell now. Trust me, when I opened the oven door to these, I was so happy. The aroma was beautiful.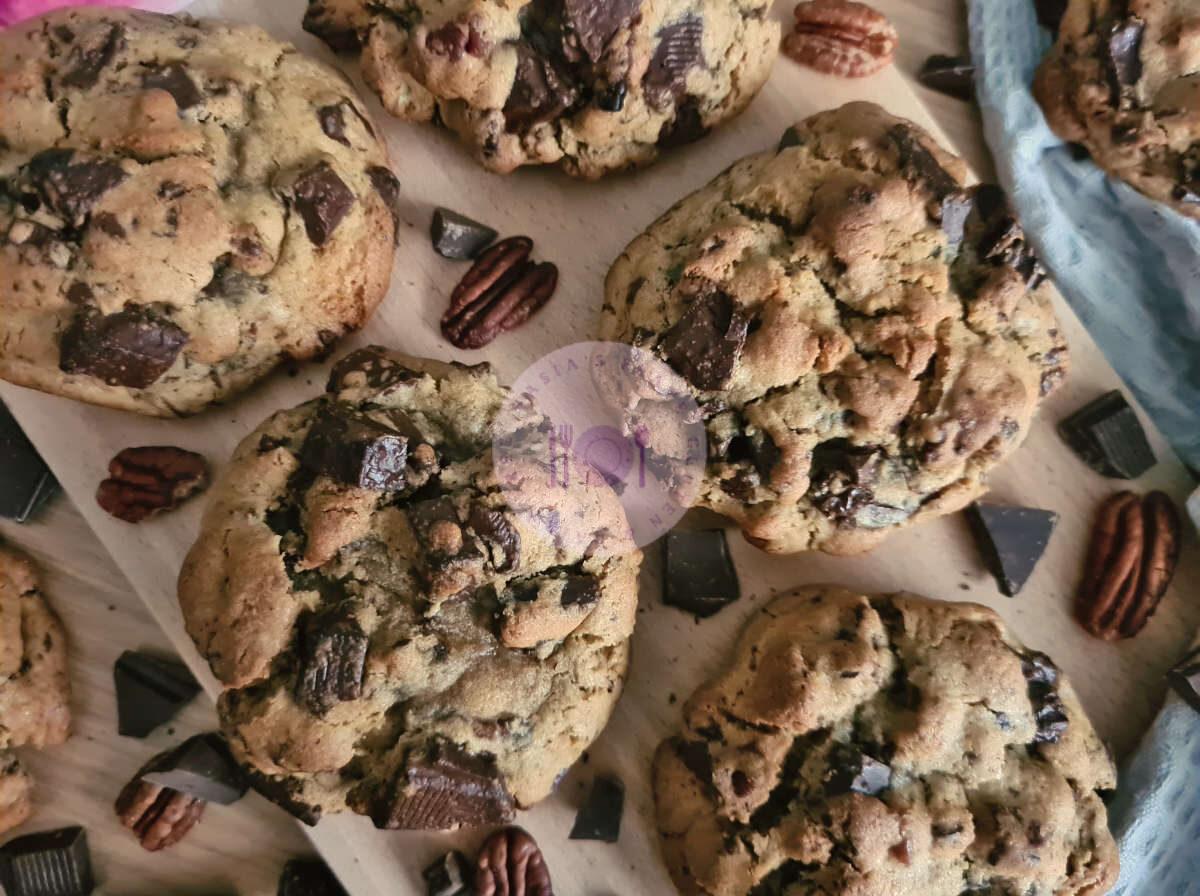 Would you believe me if I told you I was happy with this recipe first time?! I genuinely thought it was beginners luck, but I have managed to re-create these without fail since. I even sent another flavour to my brother to try – a white chocolate and macadamia combo – and he didn't share! Bear in mind, I did send him FOUR boxes. I mean, I wouldn't have likely shared either. We all know how sweet my tooth is.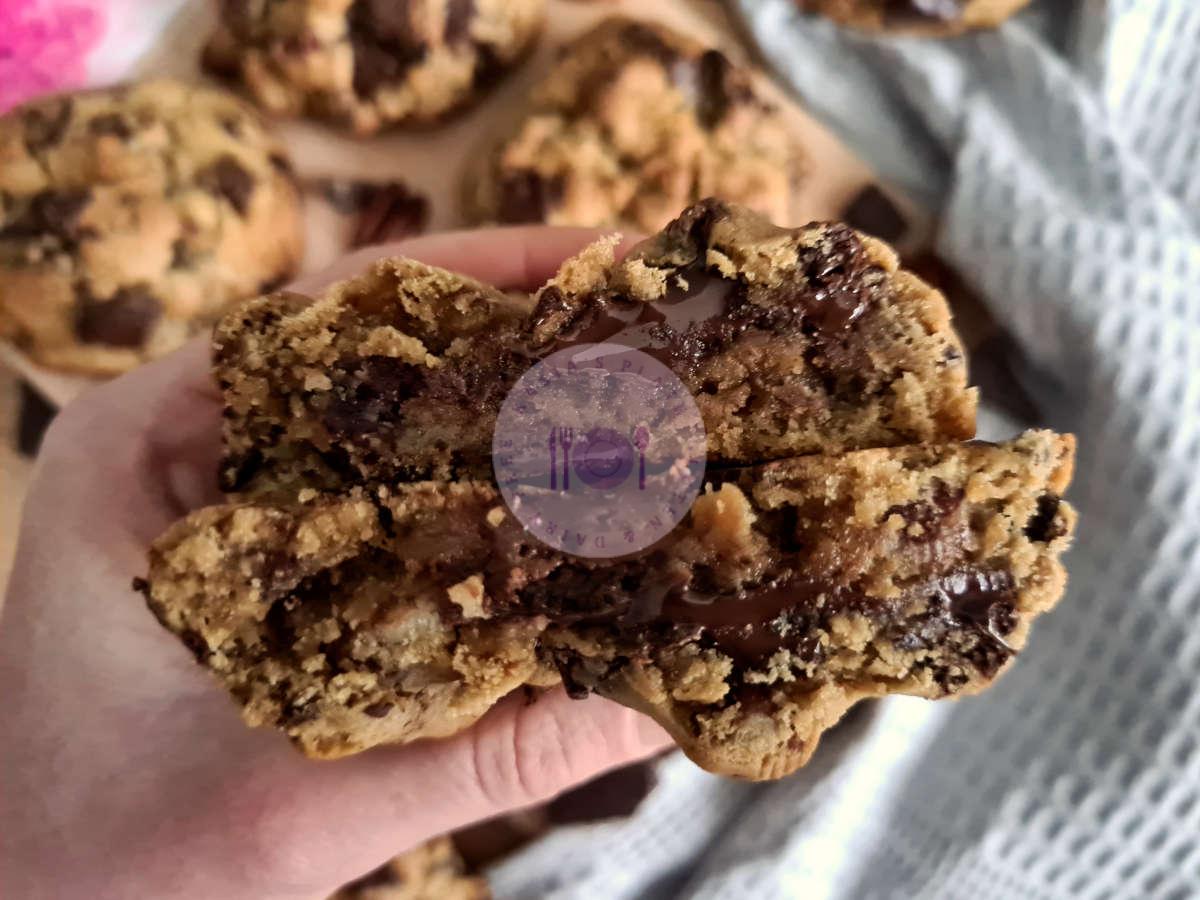 My biggest tip when making these is to chill the dough. I cannot express how important this step is! If you want to a chunky cookie, the fats in the dough must be cold.
Finally, these cookies are not for the faint-heated. They are huge. We are talking about epic proportions! You could easily have one of these for a full meal. However, the goodness of these is unimaginable. You NEED to try them. They are probably the best cookie style out there. I know that is a big claim – but bake some and see for yourself.
NYC-Style Cookies
Gluten-free, Dairy-free, Nut-free (optional)
Equipment
Oven

Mixing Bowl x2

Mixing spoon

Baking tray

Greaseproof Paper

Fridge

Knife

Cling film

Cookie/ice-cream scoop
Ingredients
115

grams

Vegan butter

Straight from fridge

110

grams

Brown Sugar

60

grams

White Caster Sugar

100

grams

Chopped Pecans

Optional but recommended

2

large

Eggs

Beaten

1.5

tsp

Vanilla Extract

250

grams

Plain Flour

1/2

tsp

Baking Soda

1

tsp

Baking Powder

275

grams

Vegan Chocolate Chips

Pinch

Salt

Optional
Instructions
In a bowl, mix the dry ingredients and then set aside

In a second bowl, beat together the butter and sugar until it becomes thick and creamed together

Add the eggs and vanilla extract to the butter and sugar and mix until combined

Little by little, add in the dry ingredients to the bowl containing the butter, sugar and eggs and gently mix together

Cover the top of the bowl with cling film and pop into the fridge for at least 4 hours (I recommend 6 hours-overnight for optimum results)

Remove the dough from the fridge and pre-heat the oven to 180°C fan or 200°C conventional

Line a baking tray with greaseproof paper

Using a large scoop, take equal amounts of cookie dough and pop onto the baking tray (spacing at least 2 inches apart) - I recommend only baking 4 cookies at a time in case they spread as they are very large

Bake for 14-16 minutes (until they start to brown/turn golden)

Remove from the oven and leave to cool on the baking tray for at least 30 minutes

Once cooled, move to a wire rack to cool completely on the bottom
Notes
Raw cookie dough is suitable for home-freezing
Store in an air-tight container in the fridge for up to two weeks
Serving suggestion: microwave for 20-30 seconds and serve with ice cream for the best result