What a gorgeous place Tallinn is. I honestly was blown away and would go back in a heartbeat. Not only do they have beautiful scenery and culture, their food is exquisite too. Quite a lot of things are naturally gluten and lactose free here. You'd be surprised how many cafes actually had 'G' signs on the menus outside, indicating suitability. I really did not struggle for options. When it came to the dairy free aspect, there was an abundance of vegan options in Tallinn. They appear to have flourished over the past few years – especially with 'healthier' meals and raw treats. One of my favourite places was a 100% vegan chocolate shop which you can read more about below.
I must say, Estonia is really worth a trip. It is budget-friendly and just wonderful. I visited in March 2022 during the off-season and it was like somewhere from a fairy tale. It was the first part of my two-location trip. After 2 days here, I ventured to Helsinki via a short ferry ride. Also a coeliac friendly place to visit.
Do let me know if you travel to Tallinn and try any of these places out. Feedback is always highly welcomed xx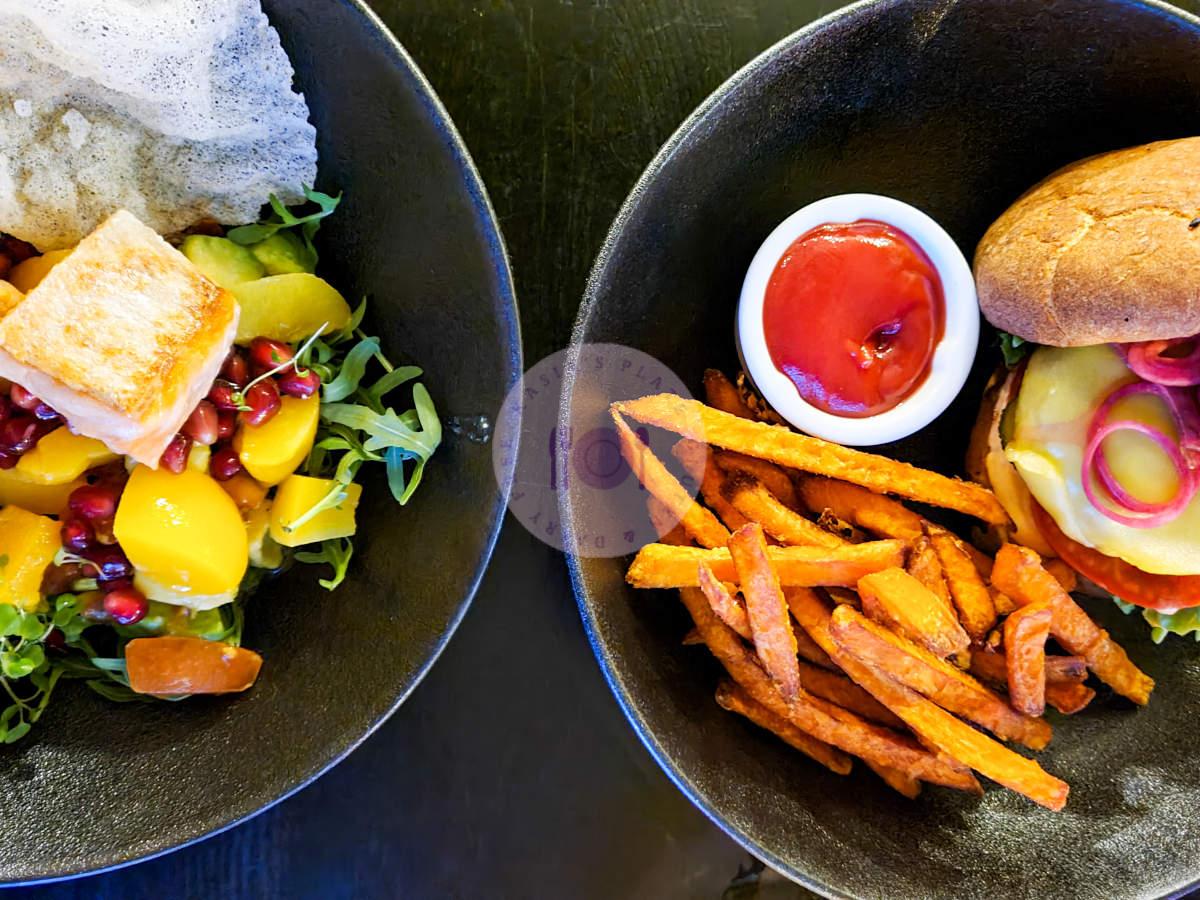 Kivi Paber Käärid – 100% gluten free place situated a short walk from the centre of Tallinn. Their breakfast option is an all-day breakfast which is lactose free.
F-Hoone – Several breakfast offerings both sweet and savoury. Some vegan and nut-free options also.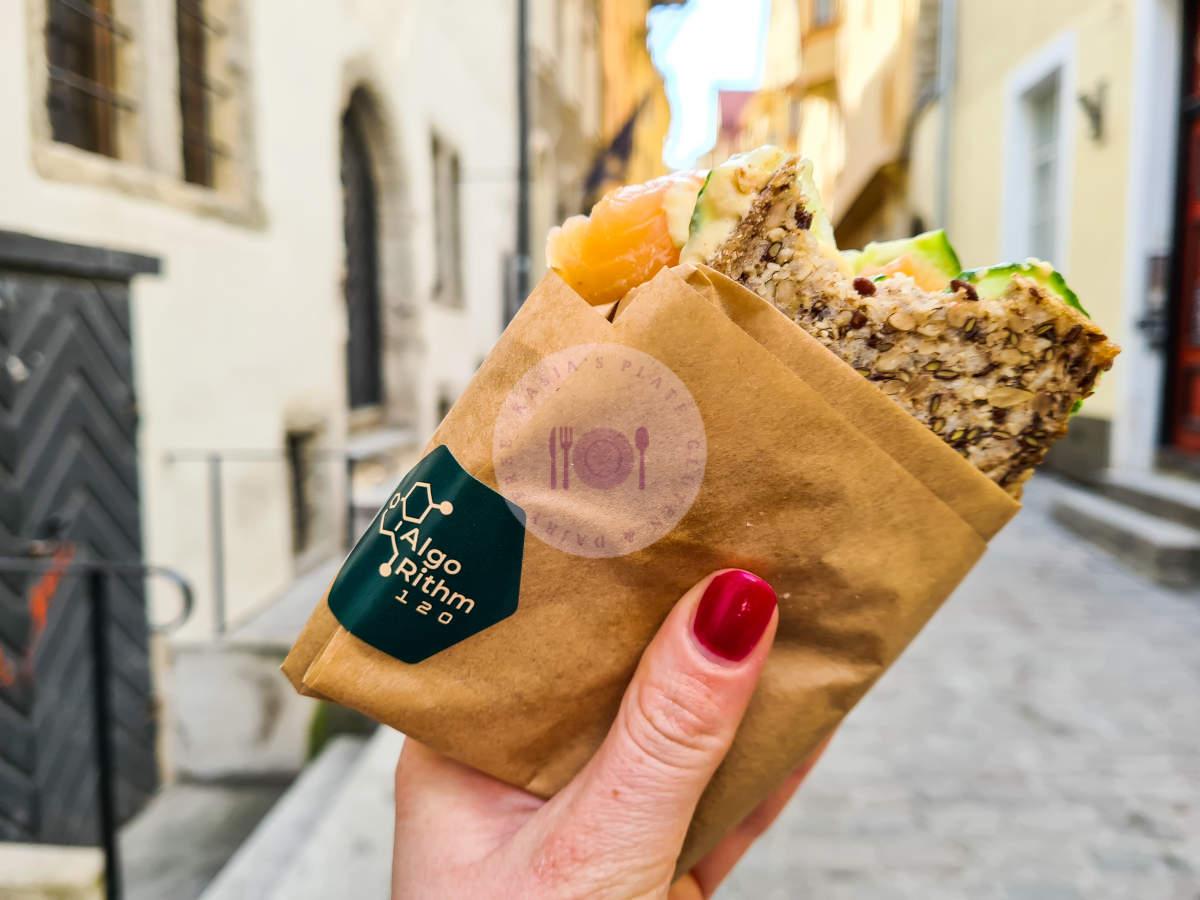 Kivi Paber Käärid – 100% gluten free diner a short walk from the centre of Tallinn. They have lots of lactose-free, casein-free, and vegan options There's a selection of lighter meals such as soups, salads and potatoes.
F-Hoone – Some lighter mains and starters which you could choose from – but I'd say this is more of an evening meal personally, depending on your hunger levels. Lots of vegetarian and vegan dishes available.
Vegan Resturan V – A fully vegan menu with plenty of 'wheat free' and GF options. Allergens are all really clearly marked on the menu. The menu offering for GF is limited, but the food is renowned.
Algorithm 120 cafe – A short walk from the Old Town centre, but worth a trek if you are fancying something healthy. Think sandwiches and bowls galore. Everything is GF on the menu and they cater for lots of other allergens, as well as sugar-free options. It is on the pricier side of things. They also add extra to take away which is apparently common in Estonia, but I was unaware!
Vegan Oasis – A fully vegan restaurant just out the centre of town. There are a few GF options for lunch such as salads and soups. Mains also include pasta and aubergine.
Kohvik must puudel – Healthier cafe in Tallinn centre with plenty of gluten free, dairy-free and vegan options. Highly recommended by others too.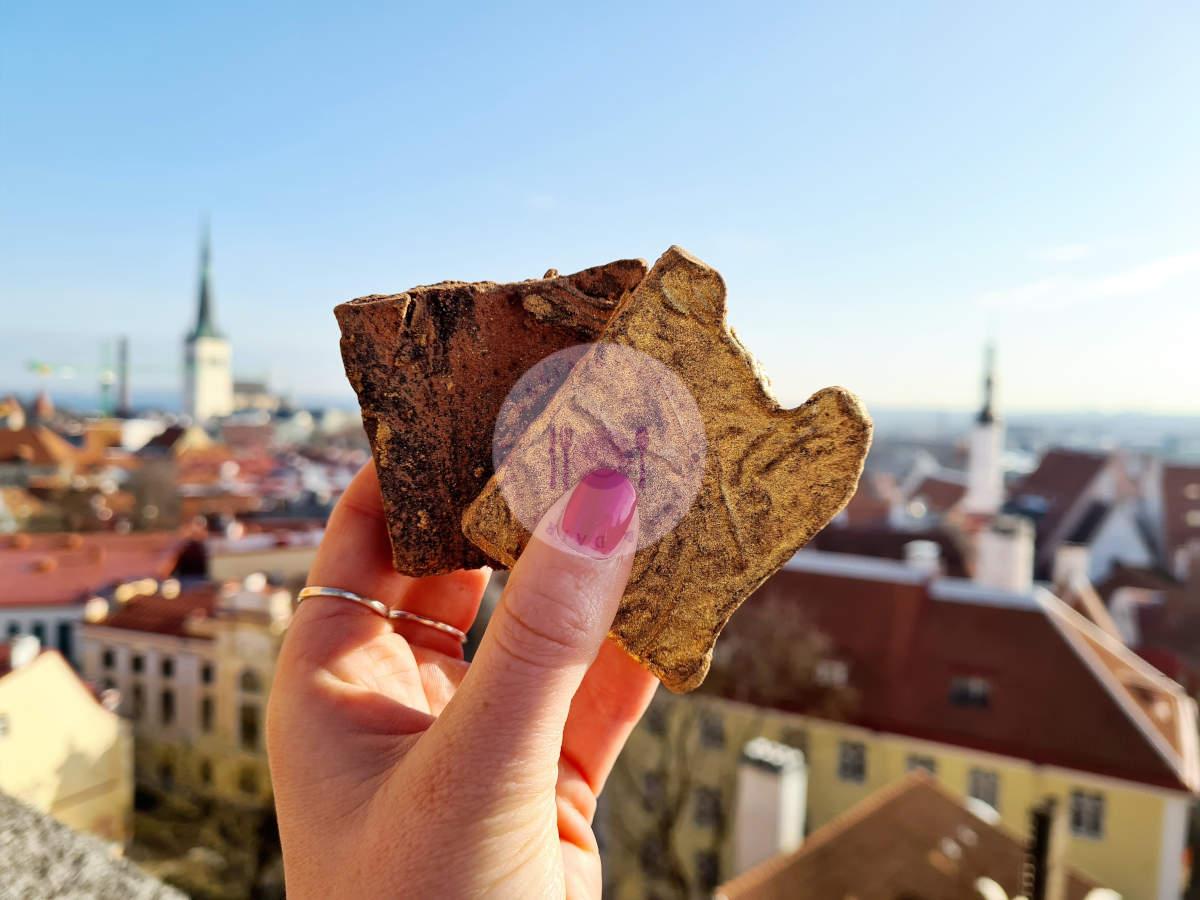 Kivi Paber Käärid – Do not miss this place! Certainly book in advance too as it is very popular for dinner. A 100% gluten free restaurant with lots to choose from. Everything from fish and chips, to pasta, salads, and burgers. Vegetarian and vegan options too.
Rataskaevu 16 – This place was a Godsend on our first evening in Tallinn. After struggling for somewhere with tables free, we stumbled on here. The menu is limited, but it is absolutely stunning. I felt really at ease here also. I've put this one as dinner as I found it to be a 'posher' eatery which is more for a night-time occasion. However, they are also open at lunch wit the same menu. We were lucky to get a table mind you, so definitely book in advance!
F-Hoone – Lighter and heavier mains to choose from, with a 3-course offering. Lots of nut-free and vegan options as well as a whole vegetarian menu. A range of European cuisine.
Peet Ruut – A limited but high-quality menu. Most people say this is a 'hidden gem' in Tallinn. They have lots of GF options as well as lactose-free and at least one vegan main also. Definitely worth buying more than one course!
Vegan Oasis – Slightly out of the town centre, but worth popping by for vegan cuisine. A healthier take on classic dishes. There are starters, mains and desserts to choose from. Just note they have a 'cross contamination' warning on the menu.

Rotermanni Basiilik – Soups, pasta, and salads. Just be aware there is a surplus for GF pasta.

Kohvik must puudel – Healthier food and a popular place to try in Tallinn. Lots of gluten free and vegan options. It is known for being a 'cafe' but they are also offering dinner options.

Peppersack restaurant – recommended on other GF blogs but I wasn't so sure. We went to dine here and ended up walking out due to the lack of options and uncertainty of the staff. Although, if you're looking for a unique medieval experience and don't mind a plain steak and side (no sauce) then it may be suitable for you. Just be sure to check upon arrival.
Estonian Burger Factory – It says it all in the name – burgers galore. They have GF buns and a vegan 'beyond meat' option too. Highly rated if you fancy something hearty. However, it is out of the town centre.
Veg B12 Cafe – Everything is completely vegan here. Think of raw cakes and drinks galore! All homemade and delicious.
Karu Talu Šokolaad – Also known as 'Bear Farm Chocolate', this place is one you must try. They have plenty of GF options and are very knowledgeable on allergens. The chocolate is rich and moreish. We actually paid a visit to here every day we were in Tallinn.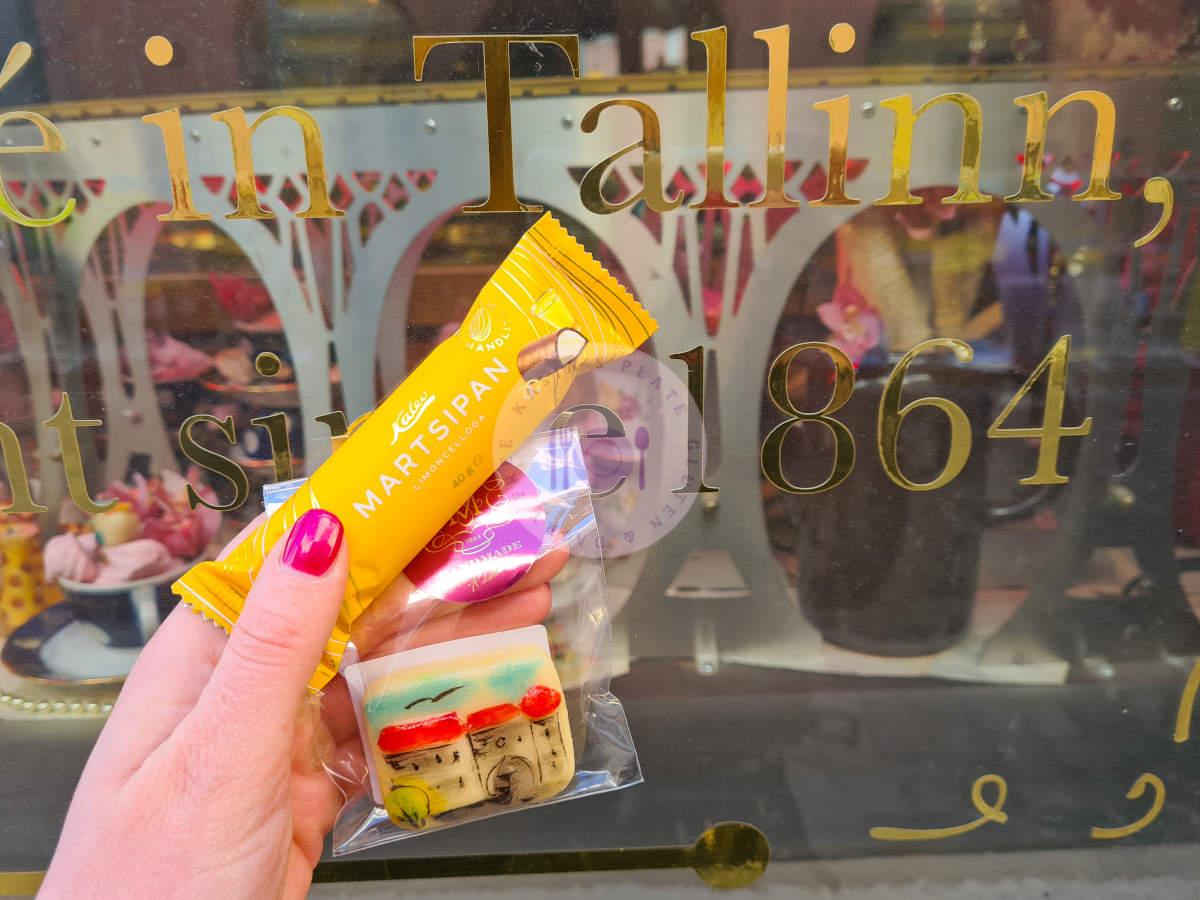 Some must-see sights and things to do in Tallinn:
Viru Gates
Tour of the Old Town (I always recommend Guru Walks free walking tours)
Kohtuotsa viewing platform
Alexander nevsky cathedral
St. Olaf's chyrch
Town hall square
Town Hall Pharmacy
Seaplane harbour (out of town)
Hope you enjoy your visit!
Kasia xx