Not only does Liverpool have so much going on that it is worth a visit for the attractions, the food scene is incredible too! I have been to the city a couple of times in recent years, but this one was where I really explored the GF-friendly establishments. I had a week on a solo trip where I quite literally stuffed myself with every suitable morsel I could find. This included a 100% gluten-free and vegan bakery. Make sure to read on and find out more on this – I went so many times and couldn't get enough!
Everything on this page is suitable for a gluten free diet at the time of writing. However, if you note any changes when visiting, please feel free to contact me.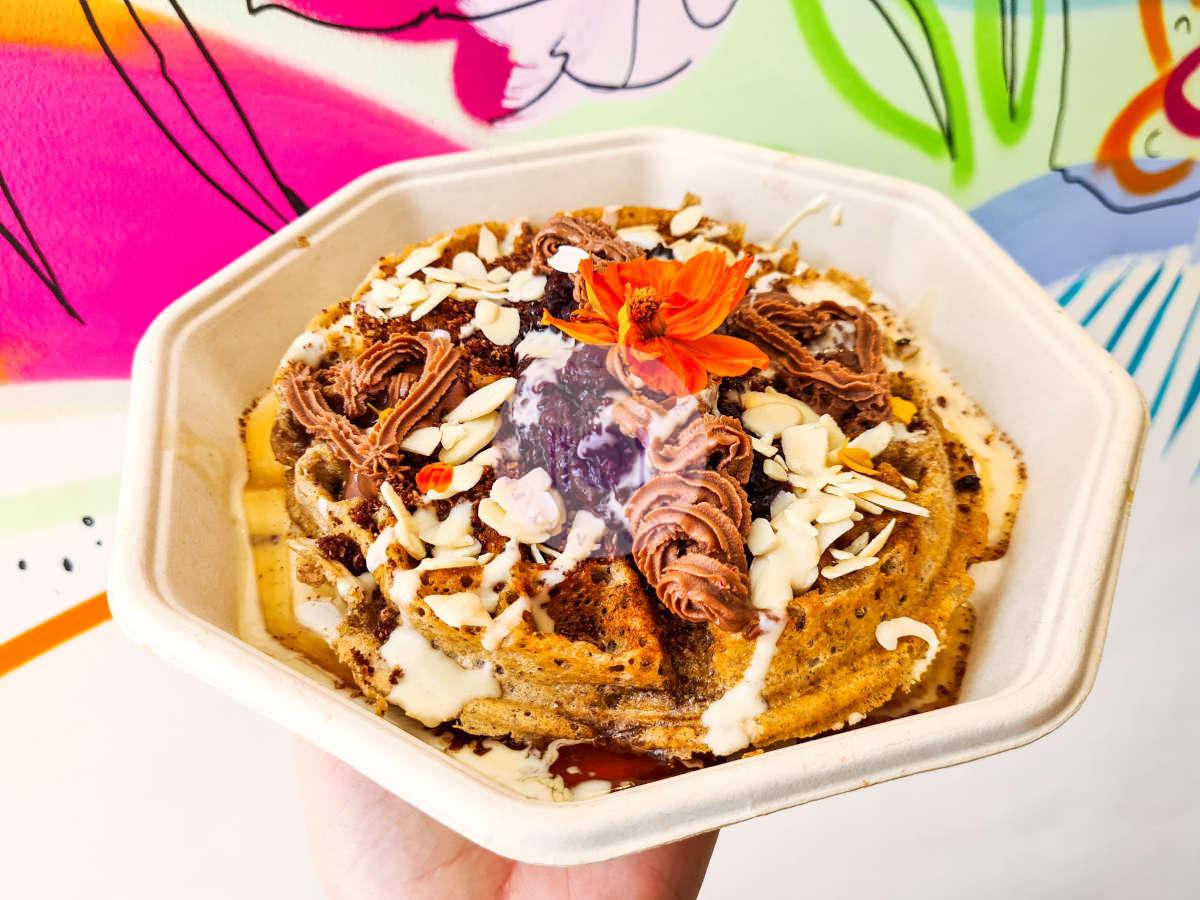 Brunchin' – This Italian cafe provides healthier breakfast options. They have gluten free bread and knowledge on allergen preferences. Plus, they offer a bottomless brunch!
Leaf – I fell in love with this place when I first visited Liverpool so had to go back. They do have one gluten free option for breakfast on the menu (the huevos rotos) but others may be adaptable. Just make sure to check the fryers as they weren't gluten free when I last went (even though the menu says GF). I'd personally recommend this place more for a lunch/dinner as there are more options.
The Egg Cafe – A vegetarian cafe serving some of the best breakfasts in Liverpool. This includes pancakes as well as a full English.
The Vibe Cafe

– A small family-run business which is 100% vegan. The food is nourishing and uses whole foods which are great for those wanting something healthier or lighter. Lots of the menu is GF or can be adapted so. Just make sure to mention if you're coeliac as some drinks use non-GF oat milk. This is near the Albert docks so great for a lovely walk after!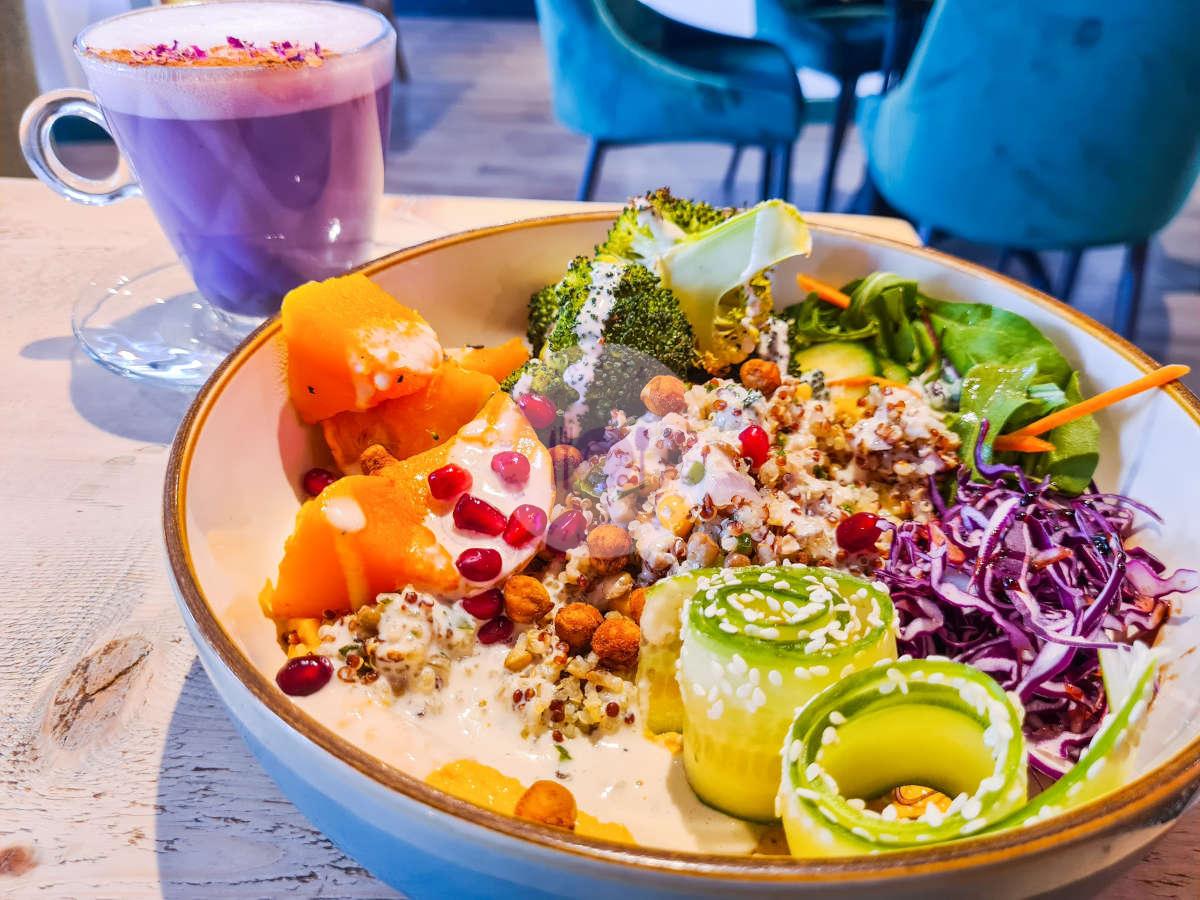 Chit 'n' Chaat – This is a hub within the Liverpool GPO. They are an Indian-based street food with a few GF dishes.
Kassap Meat House – It is all in the name with this one! They serve some of the best steaks in Liverpool. I'd advise going here on a lunch time to bag yourself a meal deal. Just note that the potato side contains dairy, but you can opt for fries (dedicated fryer) instead at £1 extra.
Leaf – Based on Bold Street in Liverpool, this independent cafe has a few gluten free options to choose from including salads and light nibbles. Note that the fryers are not suitable for those with coeliac disease.
The Egg Cafe – This little vegetarian spot is a short walk from Liverpool Lime Street station so is ideal for lunch after a long journey. They have daily specials, salads and hot meals.
The Quarter – Nibbles, pizza, pasta and salads – what more could you want? This is a huge hit with coeliacs due to having great tasting pizzas. Definitely recommend this one!
The Vibe Cafe – For some wholesome vegan eats, make sure to check out Vibe! A small business which has many GF options. Everything from all day breakfasts to Buddha bowls. Somewhere to try if you fancy something healthier.
Bacaro – Owned by the same people as Salt House Tapas in Liverpool, this is an Italian-inspired cuisine which is in tapas form. They have plenty of gluten free options, including mini pizzas on a GF base.
Bakchich – If you are craving lots of small plates, Bakchich on Liverpool Bold Street is for you! Almost all of the hot and cold mezze options are marked gluten free on the menu – lots are also vegan and/or dairy-free too.
Salt House Tapas – Only a short walk from the Albert Dock, this place is a must-try! Some of the best Spanish tapas I've had. I went for an evening where the menu is full-priced, but they do often have lunchtime deals in the week if you're savvy. Worth every penny! Just make sure to watch the fryers as they cook gluten items with non-gluten.
Silk Rd Tapas – A tapas and mezze bar which has a few options for gluten free and vegan. They have a lunch menu on weekdays if you want to bag a bargain!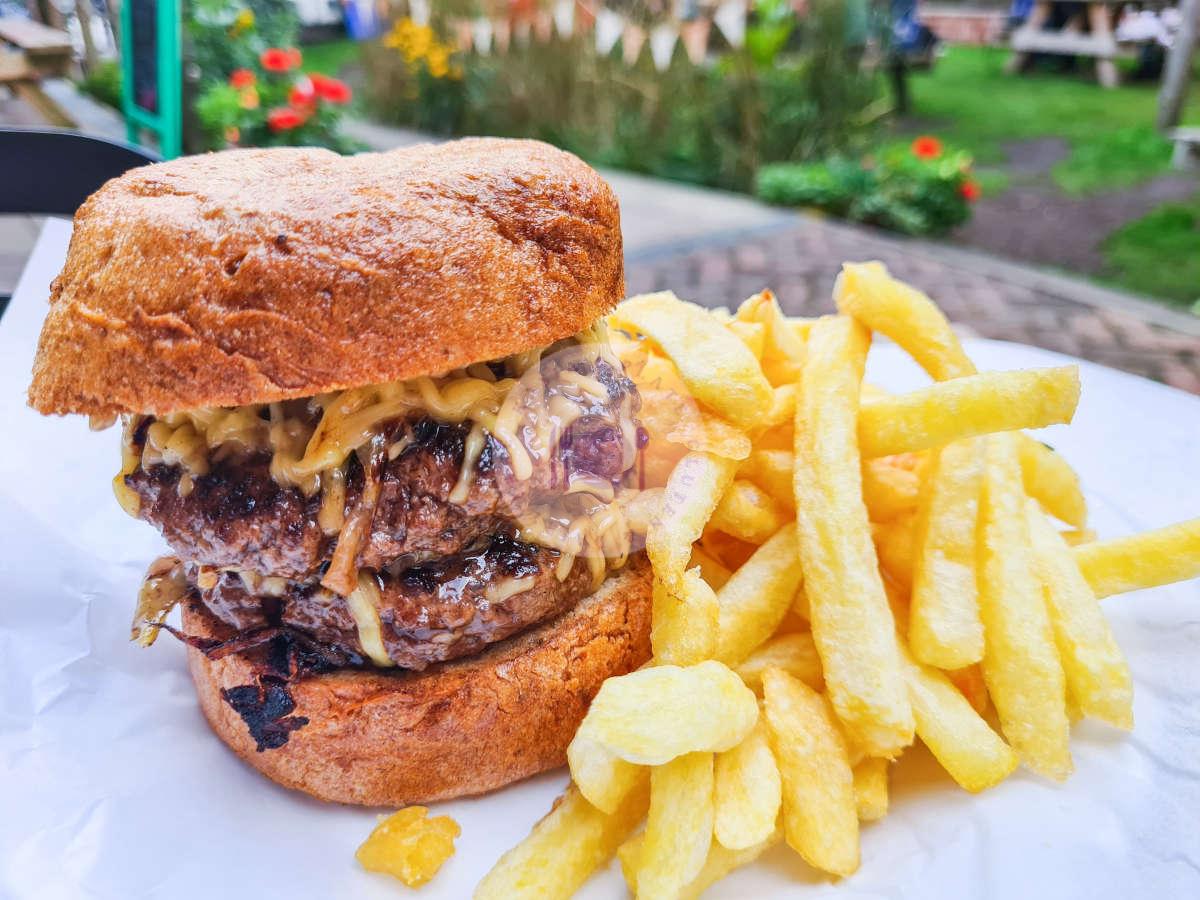 Hanover St. Social – This American-style Brasserie sits within the heart of Liverpool. They serve meat, fish and vegetarian mains as well as a range of starters and desserts. There's even a large cocktail list if this tickles your fancy. Just note that the A la carte menu isn't available on Sundays (they serve a roast instead – but I am not sure how GF-friendly this is).
Kassap – This meat house specialises in Turkish style steaks. They definitely don't scrimp on portions and you won't go home feeling hungry! They even have a dedicated gluten free fryer for chips.
Leaf – There are a couple of these establishments in Liverpool, but I personally visit the one on Bold Street. I've been a few times now and it has never disappointed. The menu does change a lot, but there is usually something gluten free. If you're feeling extra hungry, you can grab some small plates and create a 'tapas style' meal. Just make sure to check for contamination as the fryers are not GF.
Crust – This Liverpool establishment is a must for GF folk! They do some of the best pizzas around. All are prepped and cooked separately too, reducing a risk of cross-contamination. You could also try here for lunch, but I find pizza is heavy and more of a dinner spot.
The Quarter – A gluten free person's dream when it comes to Italian food! Amazing pizza and pasta. Food is served until late for an evening treat!
Bacaro – This is a tapas house serving Italian cuisine. It really intrigues me as I found it super unique. The menu is quite extensive and includes a range of vegetarian and vegan options as well as desserts.
Bakchich – Lebanese cuisine with lots of hot and cold mezze options. The menu is clearly marked with all of the allergens and the staff were very clued up.
La Finca Eivissa – A Spanish tapas restaurant which is open until the early hours. Plenty of dishes for those with gluten free and vegan requirements. Just make sure to ask about fryers.
Salt House Tapas – An absolute must in my opinion! I loved this Spanish inspired tapas place so much. It has an elegant atmosphere at a reasonable price. It seems on the expensive side at first glance, but the portions are large. They have separate gluten and dairy free menus too. Just make sure to ask about fryers as they didn't have separate ones when I visited.
Silk Rd Tapas – A Mediterranean mezze and tapas bar with plenty of gluten-free options. They have everything from nibbles to meat, salads to fish and even curries. Perfect if you don't know what you fancy.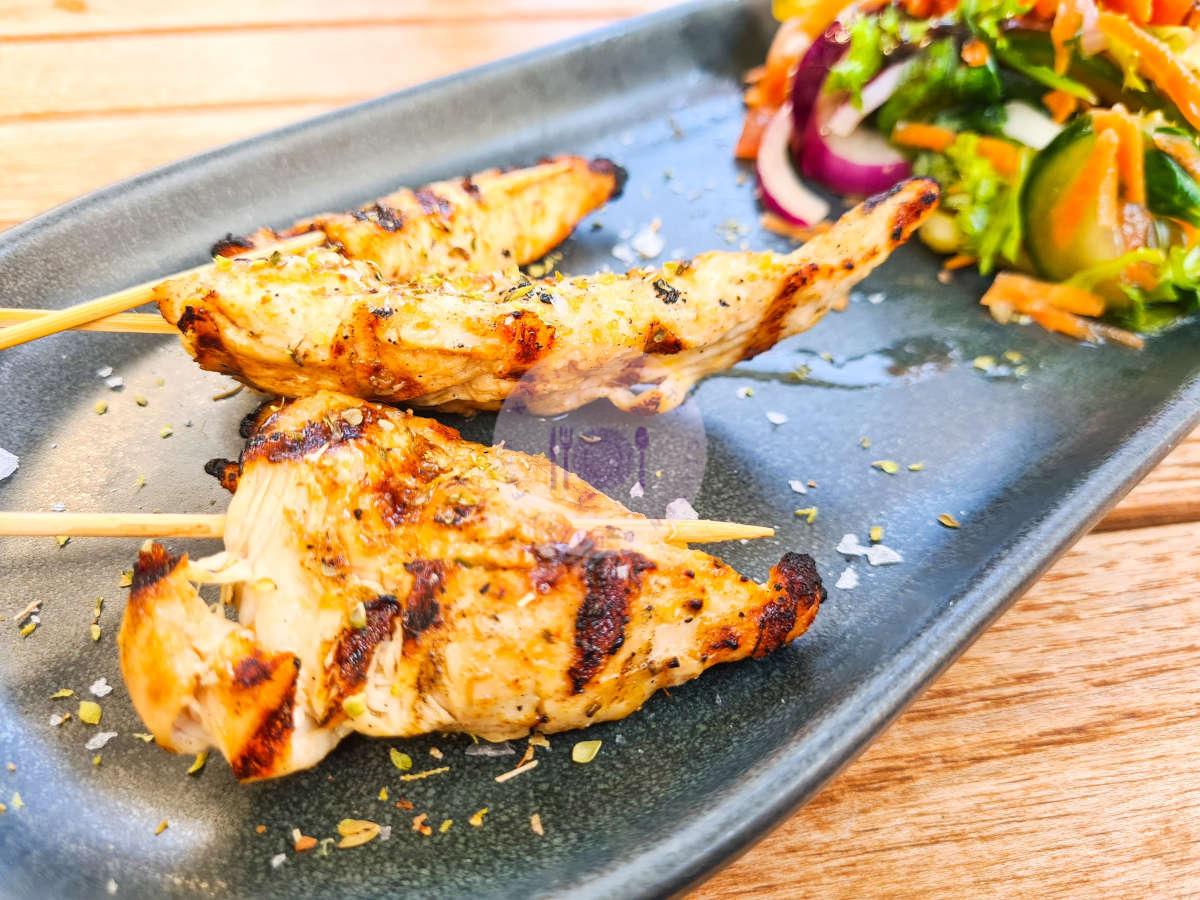 Free State Kitchen – I could eat here all the time! They have plenty of suitable options and a great knowledge of allergens. They make their own GF burger buns and use fresh produce. Everything is also made from scratch so it is easy for them to adapt to your dietary needs. The chips are always in a gluten free fryer too!
Backyard Tacos – Beer garden, tacos and cocktails. I was sold! The tacos are usually GF (make sure to check when there) with meat and veggie fillings. This laid-back style venue is great for a relaxed dinner and drinks with friends.
Chit 'n' Chaat – Your place for Indian street food. A stand within the GPO Liverpool serving plenty of gluten free and vegan options. Great for an evening social due to the late opening hours.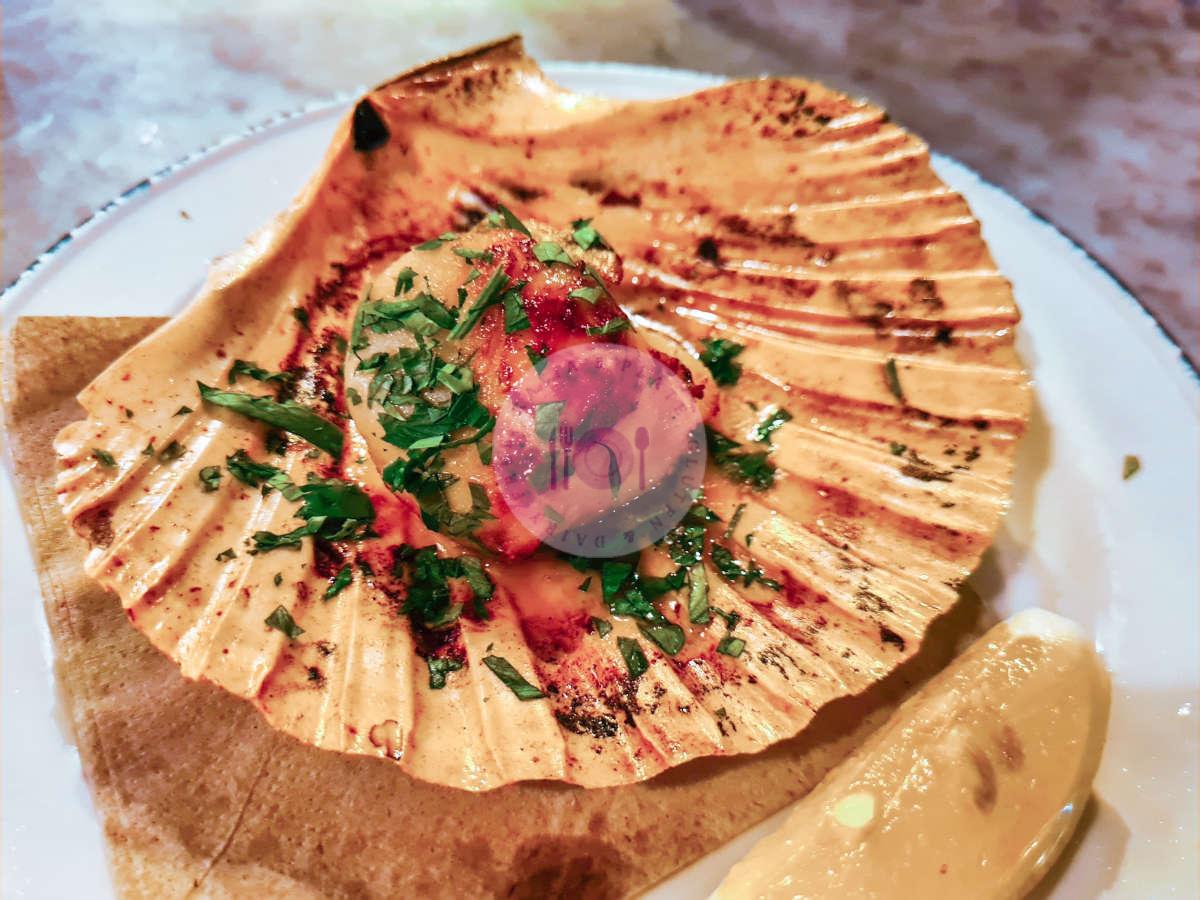 If you want to take some goodies home with you, also make sure to check out the 100% GF and plant-based gluten free pie company.
Make sure to check out my other gluten free guides to Cambridge and Newcastle if you found this one helpful. Let me know if you find any new Liverpool hits too! It is fab for dietary requirements.
Happy dining xx