Seeming as I have spent the last 3 years of my life living on the outskirts of Cardiff, I thought it was about time I compiled a gluten-free guide for the area. Throwing back to a few years ago, I never would have thought I'd live here. It was actually by chance that my PhD project ended up at Cardiff University. I wouldn't change this for the world though – the area is filled with not only beautiful scenery, but some gorgeous eateries too.
I have a whole 'bucket list' of places to try whilst I am here. There are so many – we are spoiled for choice really. Cardiff itself is known for its awesome food scene. It has multiple arcades in the city centre with lots of hidden gems – and lots of small, independent businesses too. We do have multiple chains like any other area if that is your thing too. You'll find the likes of Pizza Express and Zizzi for example. However, I'd highly recommend taking some notes from this guide and trying out the more locally-owned establishments.
I hope you find some places here which take your fancy. I'd love to hear if you visit any too. Feel free to let me know your thoughts either via my Instagram or email (kasia@kasias-plate.co.uk). Happy reading xx
Note: this guide only covers areas within Cardiff but I also review lots of other eateries dotted around Wales, particularly in the South on my social media pages.
Barker's Tea Rooms – Note: not coeliac-safe due to preparation but fine for those with gluten intolerance. They have options for breakfast/brunch in terms of avocado on toast, eggs and smoked salmon. The dishes are quite light. There isn't a GF-designated toaster but they do offer GF bread.
Crumbs Kitchen – This sweet little spot is tucked away in one of the Cardiff arcades. It is quite easy to miss – but I hope you don't! I frequent here quite often as the service and food is always spectacular. It is cheap, but the quality is top notch. They can accommodate gluten-free and vegans with some adjustments to breakfasts.
Stag Coffee – This cafe is a little out of the centre but a lovely spot. They are always happy to make adaptions on the menu to cater for intolerances and allergies. My breakfast/brunch dishes are usually completely unique. Don't go here if you're short on time though as I do often find service to be more relaxed than other places. Albeit very friendly.
The Brook Bistro – Heavenly for a traditional brunch. So many of the options are gluten-free and easily dairy-free adaptable too. If you're fancying something a little more boozy, they also offer a bottomless prosecco brunch package.
The Lounges – There are the Juno, Ocho and Fino lounges in the Cardiff area. These are part of a restaurant chain known to be great for gluten-free and vegan options. They have big breakfasts as well as smaller baps. Make sure to check the online menu carefully though, as some of the dishes are 'may contains'.
Wild Thing (Cathays) – This place has it all really – you will also see it in the lunch and cake sections too. Very clued up for gluten-free. They change their menus regularly, but often have GF buckwheat and almond pancakes as well as breakfast bowls and brunch plates.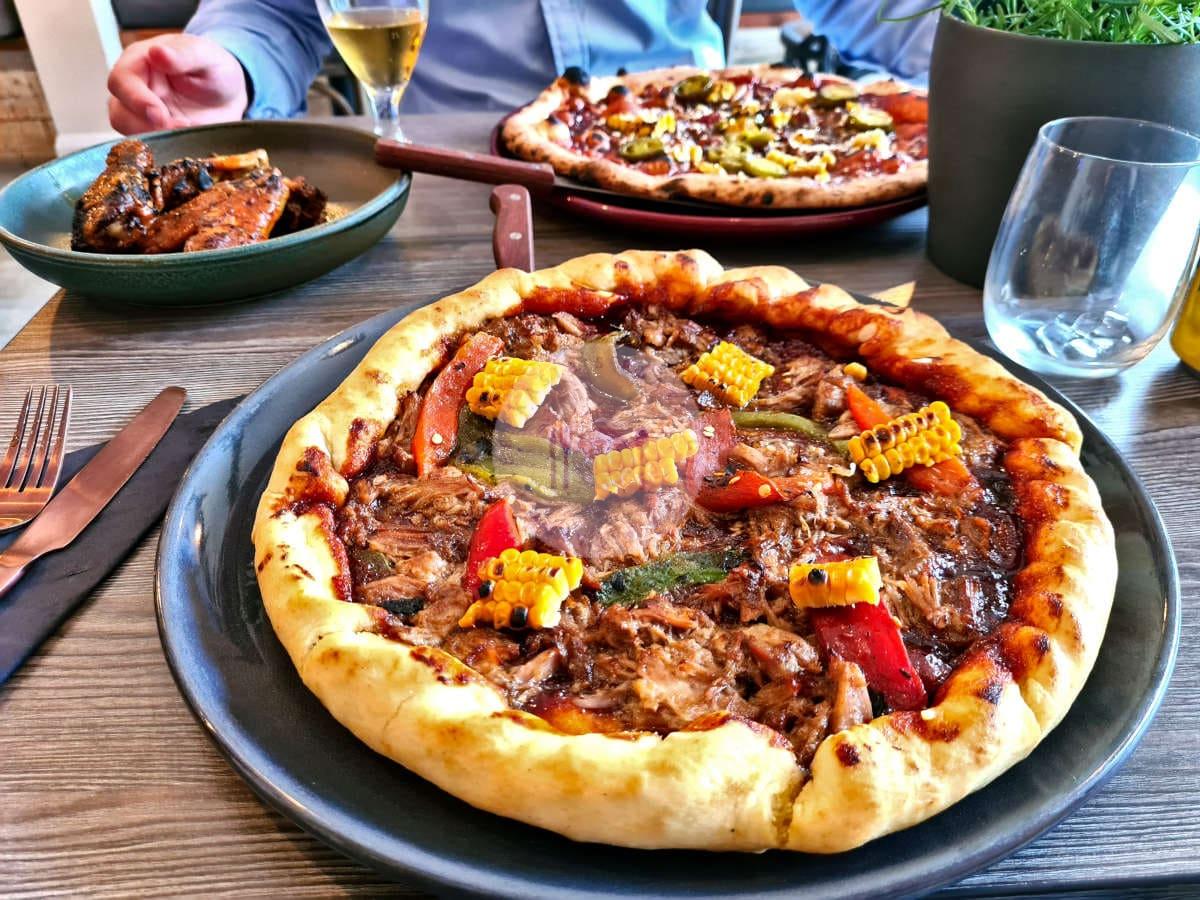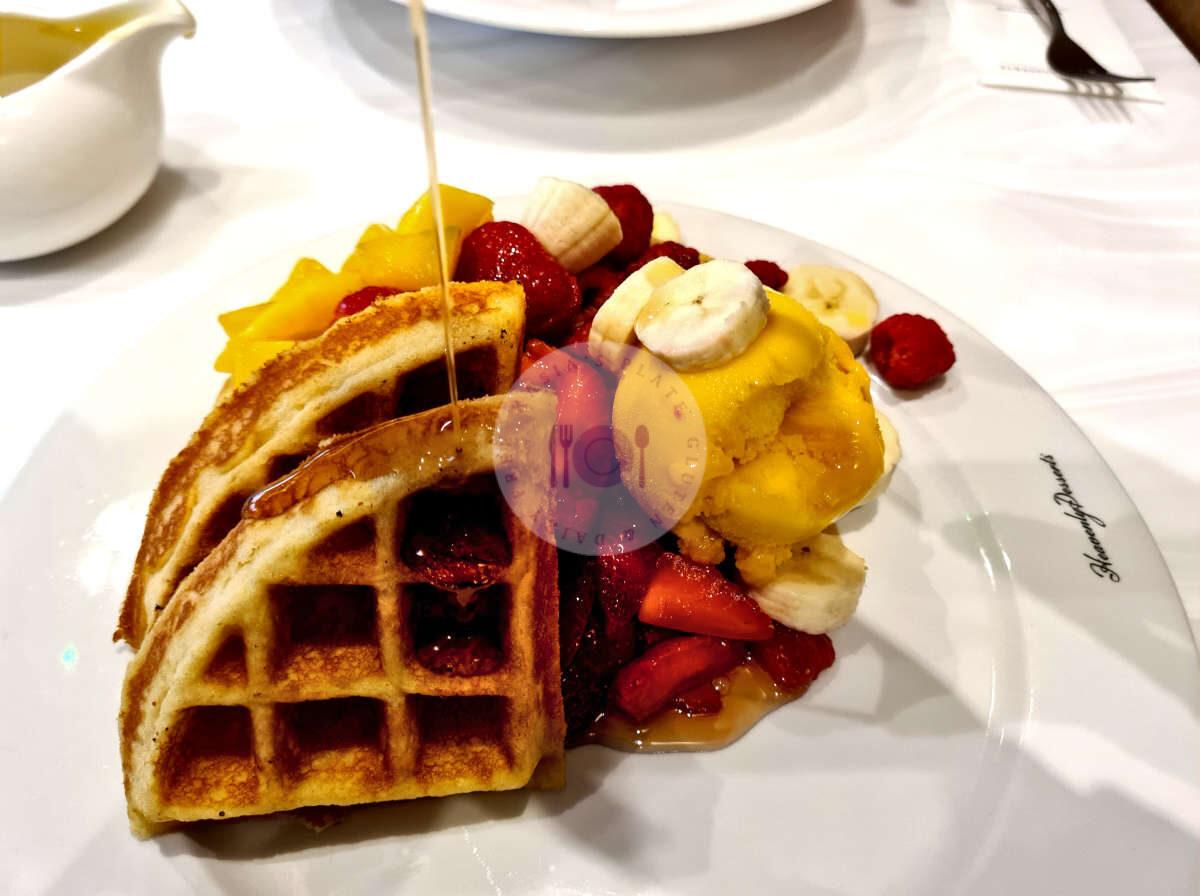 However, maybe you fancy making yourself something sweet at home after popping out for lunch/dinner. You can find a whole list of ideas here.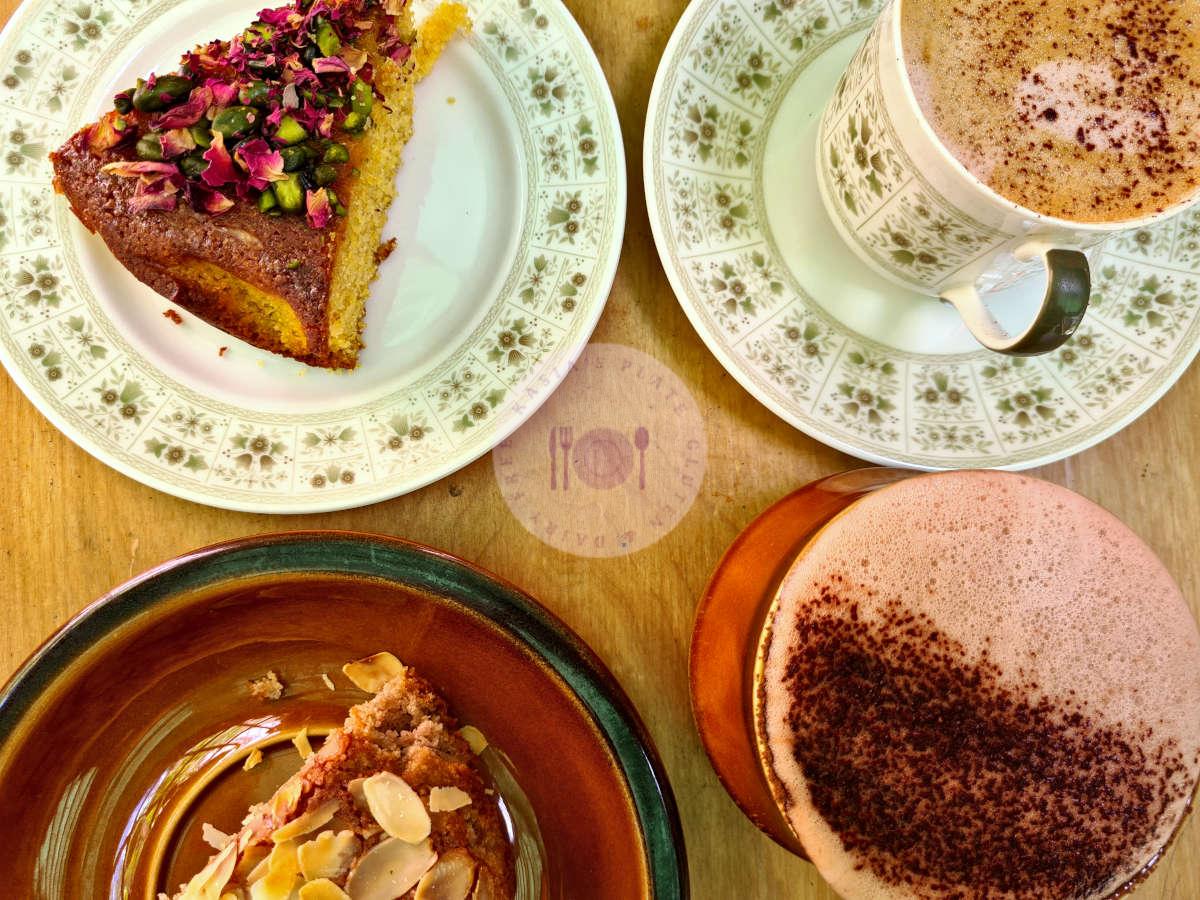 Ansh – Burgers are one of the best 'grab and go' take away options in my opinion. If you're in more of the Canton area, specifically near Victoria Park, then make sure to check out Ansh. Grab one of their fabulous burgers, in a GF bun, to take for a park picnic. I've also popped them in my dinner section above if you're fancying a sit down meal too – they're not just a take out option.
 Bakestones – You'll find these guys in the heart of Cardiff centre – tucked away in the market. At first glance you'd never know they would have anything safe for us, but rest assure they do! They sell packs of 5 GF Welshcakes on their stall (which are also vegan). These are made and packed in a separate factory away from the glutinous flour on their stall. Perfect for a take away sweet treat.
Barburrito – For your Mexican fix, head to Barburrito in St. David's shopping centre. You can get a naked burrito (no tortilla) and add all the toppings you'd like. Just make sure to tell your server about any intolerances when ordering. Just be aware that some items have a 'may contain' warning on them (all information is on their website).
Brodies – Get your cake and coffee to go from Brodies. It is a small business establishment which have a hut next to Cardiff University and Bricks and Mortar nearby. They often have GF and/or vegan options on the cake section. I've also been a couple of times and they've kept some extra GF shortbread in paper bags away from the 'gluten-containing' cakes. Note that Brodies do use glutenous oat milk in their coffees so do mention your needs to the staff.
Honest Burgers – If you're fancying something a little more substantial, I am sure you've heard of Honest by now. It is a gem in the GF world. The Honest Burgers in Cardiff is situated a short walk from Cardiff Castle too – perfect for a mini picnic.
Noglu (100% GF) – Not only do Noglu have an incredible selection of cakes and treats, they also often have hot meals to take away such as tapas. If they ever have the churros on – make sure to get these to go too! You won't regret it.
Posh Fish and Chip Company – There are a couple of these chippies dotted around the Cardiff area. They have been serving GF fish and chips for years on a Friday and Saturday (make sure to double-check before you visit). It is a great price for what you get. There are dedicated fryers and prep areas for the GF foods. I love the fish supper from here. I've included this place, as well as lots of others, in my South Wales gluten free fish and chip guide.
The Bagel Place – Situated both in Cardiff University Student's Union and St. David's shopping centre (only the latter having GF options). The name says it all – bagels galore! The Bagel Place has GF bagels and with of filling options including vegetarian and vegan. Whilst these have non-gluten containing options, they have confirmed that the kitchen is small and cannot confirm there is no cross-contamination. Therefore, this is more suitable for those with gluten intolerance.
The Greenery – This is a 100% vegan business in Cardiff Market. Swap up your normal 'meal deal' for a Greenery nourish bowl, drink and snack. They have suggested bowls as well as allowing you to mix and match your own. Lots of the items are gluten-free and they use different tongs for each of the items. Just be wary that it is a small kitchen and there may be a chance of cross-contamination.
The Queen Pepiada – You can't go wrong with 100% GF Venezuelan arepas – especially from Queen Pepiada. You'll find these guys popping up at local food events around Cardiff. If you're lucky enough to bump into them – make sure not to give it a miss. These are some of the nicest arepas I've had! The best thing is there is no chance of cross-contamination as everything is naturally gluten-free.
Tortilla – Like Barburrito, there is also Tortilla in Cardiff City centre. I often pop here for a quick naked burrito fix. I've not personally had problems eating here, but always make sure to explain to your server about your requirements. I've always found them understanding and happy to change gloves etc.