This butter bean hummus is a gorgeous alternative to your usual chickpea base. I find it gives a much more delicate foundation, but is still beautifully creamy and really gives a chance for the lemon and coriander flavours to shine. Not a fan of coriander? You could easily make lemon and parsley butter bean hummus instead. I think you'd be surprised though – my 'coriander hating' friend absolutely loves this dish. So much she always asks for my leftovers!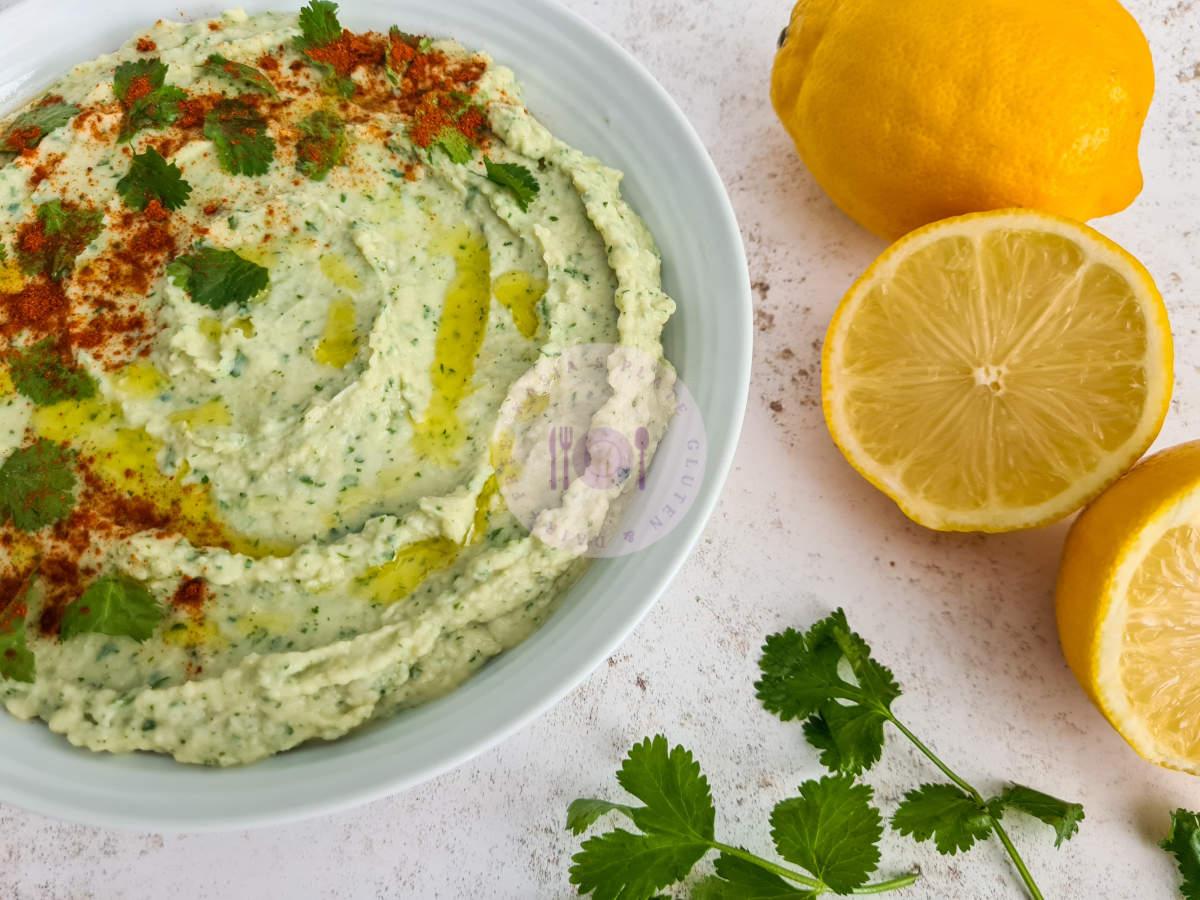 The idea of making butter bean hummus purely stemmed from my lack of chickpeas in the cupboard. Shock horror! I always have a stock so no idea how this happened. However, it was a happy accident that I had 4 tins of butter beans when I was craving hummus. I'd never attempted this before, but thought giving it a shot couldn't do any harm. You can use any brand of butter bean for this recipe, but I personally love Napolina. If preferred, you could also use dried pulses. Just make sure t pre-soak these before use.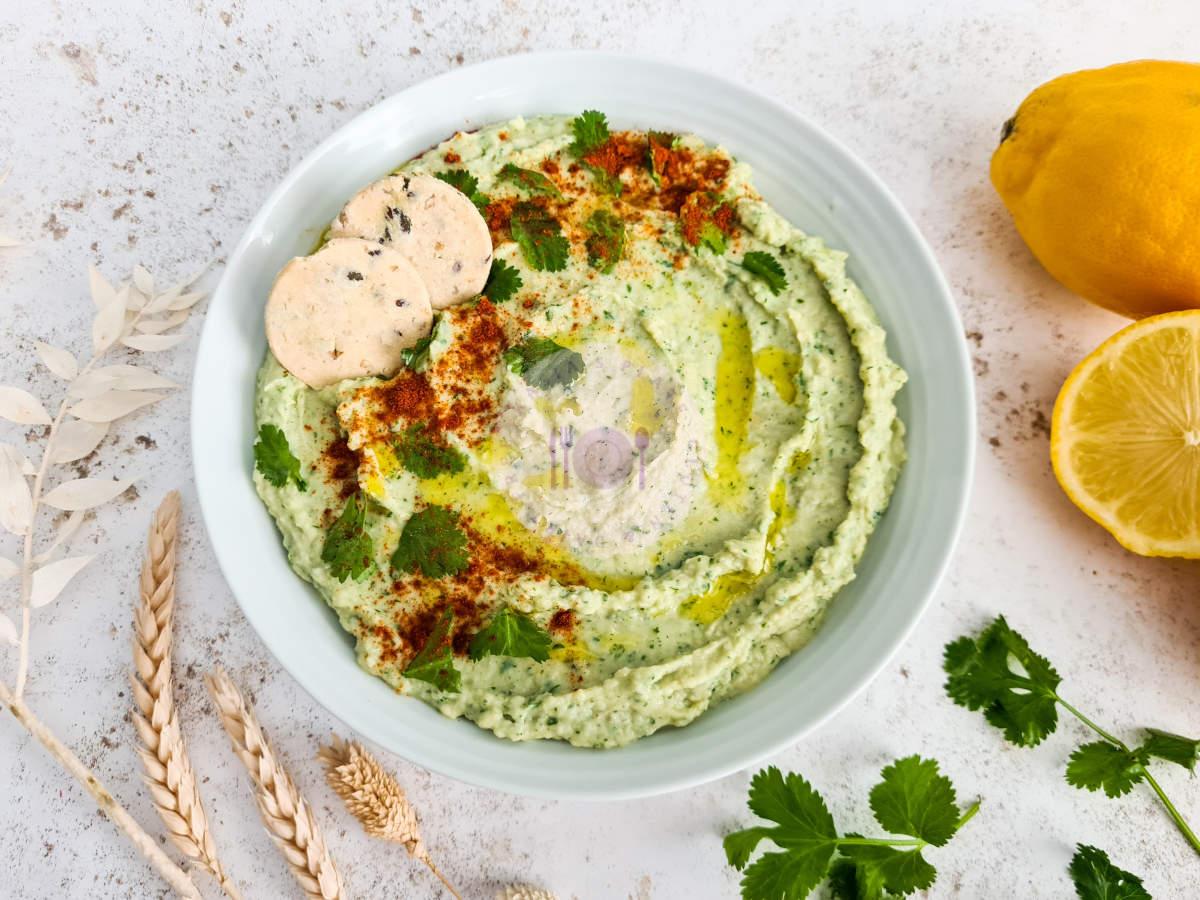 When I browse the supermarket shelves for hummus, I always lean for either caramalised onion or lemon and coriander. The latter one was the flavour inspiration for this butter bean hummus recipe. I had an inkling it would go well. Butter beans have a more subtle flavour than chickpeas, I find, so it was a good idea to use stronger accompaniments with it. I also wanted to give an oil-free option too. I merely only added a drizzle to the top of the bowl which can easily be omitted if required.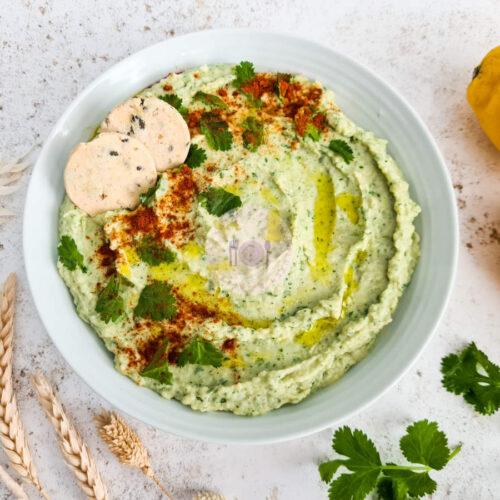 Lemon & Corriander Butter Bean Hummus
Gluten Free, Vegan, Nut Free, Oil Free (optional), Vegetarian, Dairy Free
Equipment
Blender/Food Processor

Bowl

Spoon

Knife
Ingredients
2

Medium

Lemons

800

grams

Butter beans

Rinsed & drained

35

grams

Tahini

2

cloves

Garlic

70

grams

Greek style yoghurt

Recommendation: alpro soya

1/2

tsp

Salt

20

grams

Fresh coriander

Washed, plus extra to garnish

2

tbsp

Olive oil

To serve
Instructions
Cut the lemons in half with a knife and squeeze out the juice into a bowl

Pour the lemon juice into a blender along with all of the other ingredients and pulse until smooth

The texture of the mixture should be smooth and creamy (continue blending until achieved)

Move the mixture into a bowl and add olive oil and more coriander to garnish

Serve with crackers or bread and enjoy!
Notes
Store in an air-tight container in the fridge for 2-3 days
Not suitable for freezing
If you're a fan of using pulses in your recipes, why not check out my black bean truffle recipe? This always goes down a hit and is a great way of sneaking in some extra veggies/fibre into the diet.