This guide will take you through my free from advent calendars in the UK (updated for 2021). It showcases both larger and smaller businesses, some which are also included in my favourite free from chocolate blog post. Yep – I love sweet treats!
I've categorised these into chocolate-based calendars and non-chocolate based advent calendars. The former is gluten and dairy-free only and the latter has a couple of GF-only options. They're also ranked by price range to help identify the best for your budget. All gluten may contains are also highlighted as I know some of you who use my page are intolerant rather than coeliac so I like to include these options. I hope you find one you love. Why not bake some of my festive ginger snaps and grab a cuppa whilst you read?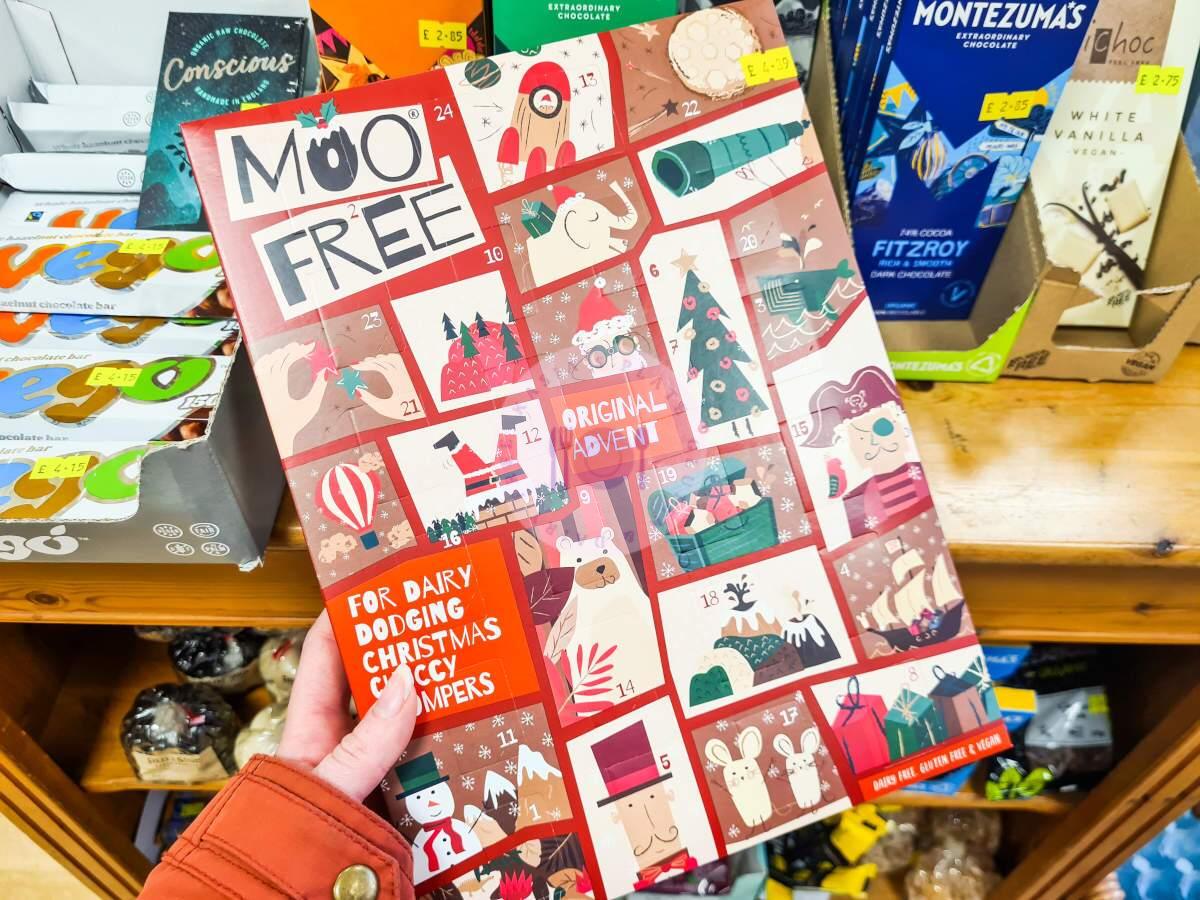 Small Businesses (chocolate-based advent calanders)
Fetcha Chocolates – £8.99 – Eco-friendly solid chocolate advent calendar of gluten free vegan chocolates
H!P – £10 – Vegan oat-milk calendar which contains deliciously creamy chocolate squares (uses oat milk which isn't certified GF so only suitable to intolerances)
So Sweet Couture – £5 – Hooney & Boo advent calendars which contain 24 chocolates that are gluten, soya and dairy free (vegan suitable)
Cocoa Libre– £15- Luxury rice milk calendar featuring 24 festive-shaped chocolates (vegan and coeliac suitable)
Happi Free From – 2 for £15 – Vegan GF oat milk chocolate advent calendars which come in a duo order *Note: factory handles gluten so is classed as a may contain
Chocolate Snob Shop – £34.49 – Handmade vegan chocolate calendar suitable for adults (contains alcohol) *Note: may contain gluten warning
Fetcha Chocolates – £28 – Eco-friendly luxury advent calendar which has varying hand-crafted chocolates inside (including bespoke Christmas flavours)
Hug Chocolates – £30 – Artisan bon bons with only limited numbers available (flavours include cherry, hazelnut praline, orange, caramel, almond brownie bonbon, nutmeg praline and more) *Note these may contain traces of gluten, dairy and soy due to processing

Nono Cocoa – £30 (also sold on Yumbles) – a top 14 allergen free award winning advent calendar with a different chocolate type in every door (theme: our wold is our home)
Play in Choc – £55 – 24 windows of festive gluten, soy, dairy and nut free chocolate toys (100% plastic free)
Temper.TANTRUM – £30 – Artisan vegan bon bons with Christmas-inspired flavours *Note: produced in a facility which handles gluten, but every care is taken to prevent contamination
Tom's Sweet Treats – £22.95 – Free from selection of well-known chocolates which are individually wrapped to create a 'hamper' style calendar
80 Noir Ultra – £25.50 – 24 doors containing mini chocolate bars plus an extra for Christmas day (vegan friendly & palm oil free)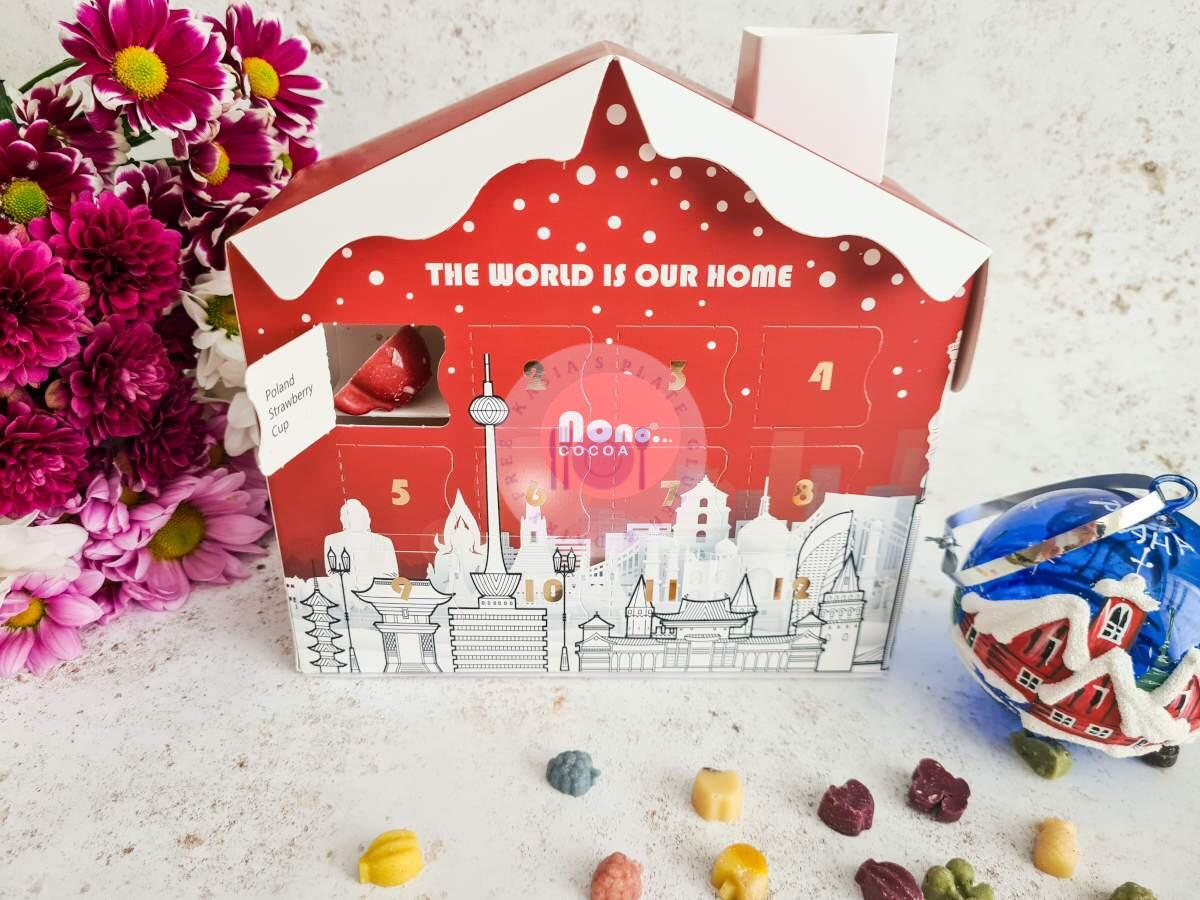 Larger brands (chocolate-based advent calanders)
Divine – £5 – 80% dark chocolate advent calendar containing Fair Trade chocolates *Note: may contain gluten
Holland & Barrett – £4 – Dark chocolate (65%) plant-based calendar
Moo Free – £3.99 – Gluten free vegan advent calanders in both 'milk' and 'white' chocolate options with different shapes behind each door
Montezuma's – £9.99 – Organic dark chocolate advent calendar – 25 of their award-winning dark chocolates (no dairy-containing ingredients but has a may contain warning)
Morrisons – £6 – Free From advent calendar containing coffee, maple, dark orange and salted caramel truffles
Nomo – £10 – Gooey 24 caramel drops calendar which is free from dairy, gluten, egg and nuts
Nomo – £4.99 – Vegan chocolate advent calendar boasting a caramel & sea salt as well as creamy chocolate pieces
Plamil – £4.95 – So Free milk, white, reduced sugar and salted caramel advent calendars
Pure Heavenly Chocolate– £5.95 or 3 for £15 – a selection of gluten free, dairy free/vegan advent calanders which span various shapes and two chocolate types ( silk and white chocolate)
Sainsbury's – £2.50 – rice-based milk alternative to milk chocolate
The Free From Kitchen Co. – £2.00 – Milk chocolate advent calendar suitable for gluten and dairy-free dodging folk
Buttermilk – £13 – Truffle shuffle vegan and gluten free calendar which has the original chocolate, caramel and orange flavour truffles throughout
Hotel Chocolat – £12.50 – Advent calendars of 45% vegan nutmilk which has 24 treats inside made of hazelnuts or a dark chocolate version *note: may contain warning for wheat
The Vegan Kind Supermarket – £11.99 – Monty Bojangles vegan calendar with 3 types of luxury truffles (cocoa nibs, cocoberry and caramel haze)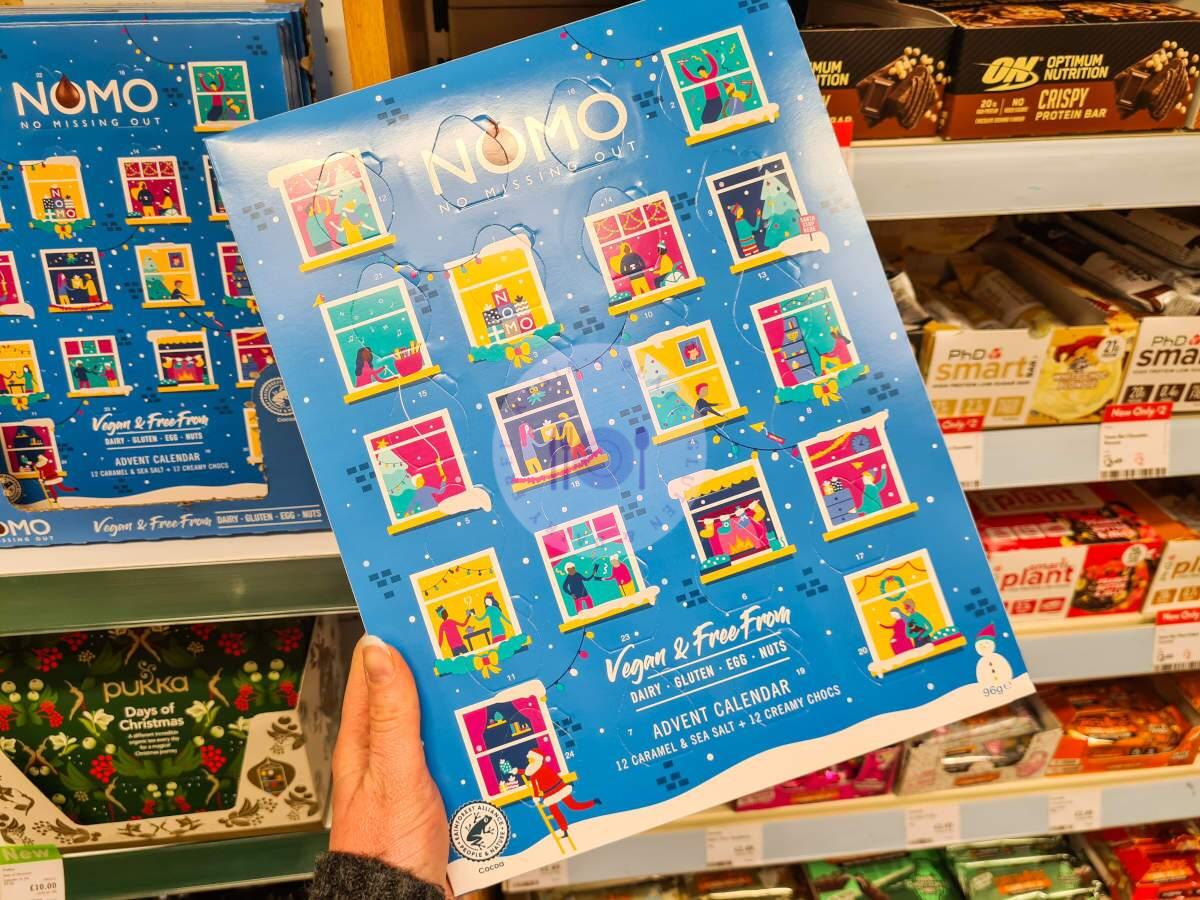 Non-chocolate advent calanders
Swizzles Sweets – £5 – An assortment of all-time favourite sweets such as Parma Violets, Drumsticks and Love Hearts
Joe and Seph – £30 – Gourmet hand-made popcorn calendar in both vegetarian and vegan versions
The Sweet Reason– £66 – Gluten free only (contains dairy) – brownie calendar with a range of festive flavours
I'd love to hear if you buy any of these after reading my page. Always feel free to contact me or drop me a line on social media to let me know!