If you're after a gluten free haven then you need to get yourself to Helsinki. I was in awe at the amount of 'G' signs I saw on the menus and restaurant boards. Gluten free is a huge thing out in Finland, you'd be surprised. That and also in Estonia – of which I really recommend hopping on the ferry and visiting Tallinn – who are also great for GF diets. The bigger issue boils down more to dairy free. Most things are 'lactose free' naturally as they prefer lactose-free milk. You just have to re-iterate 'dairy free' multiple times. In the end, it wasn't too bad overall and I managed to eat and drink quite easily.
As with my other guides, I have grouped the places I found in Helsinki into breakfast, lunch, dinner and sweet treats/bakeries. The initial inspiration for this guide was from Sight Seeing Coeliac's awesome blog (that you should definitely check out for traveling abroad) which I then bulked out with my own research. There is also an interactive map at the bottom of the guide. This guide has been updated in March 2022 so please be aware that some places may have changed or may no longer be suitable. If this is the case, please contact me.
Overall, I highly recommend visiting Helsinki, or even Finland in general. Not only is it an absolutely beautiful and bustling city, but they have some really unique cuisine. It was my first time trying reindeer steak when visiting and my palette has changed so much. A few years ago I'd never of thought of it, but couldn't not dive right in. Oh, and there's plenty of vegan places around too – they actually seem to be in abundance.
Hope you have a lovely travel and safe dining xx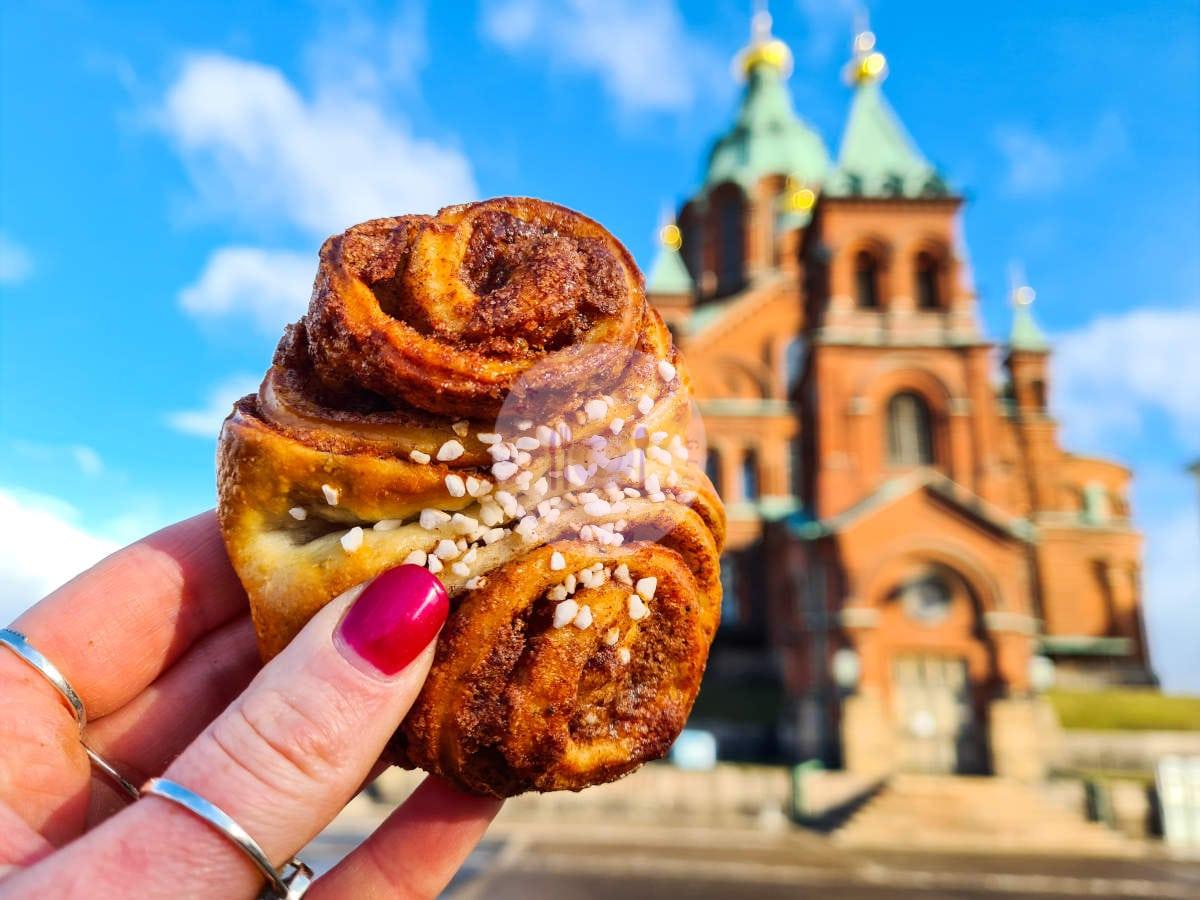 Green Hippo – think smoothie bowls, breads, pancakes and yoghurt bowls. I went here for dinner but actually wish I had hit it for breakfast too. I saw the bowls in the fridge cabinet and they looked awesome.
Kulma – a buffet breakfast which is surprisingly good for gluten, dairy and egg-free options. Whilst there can often be cross-contamination in the UK, the Finns are much better in following rules and being cautious of allergies and using separate utensils.
Flat no 14 – open for breakfast every day. As well as a popular lunch spot, make sure to check these out for breakfast. It is a 'tapas style' where you can bag yourself various breakfast and brunch items from morning until the afternoon.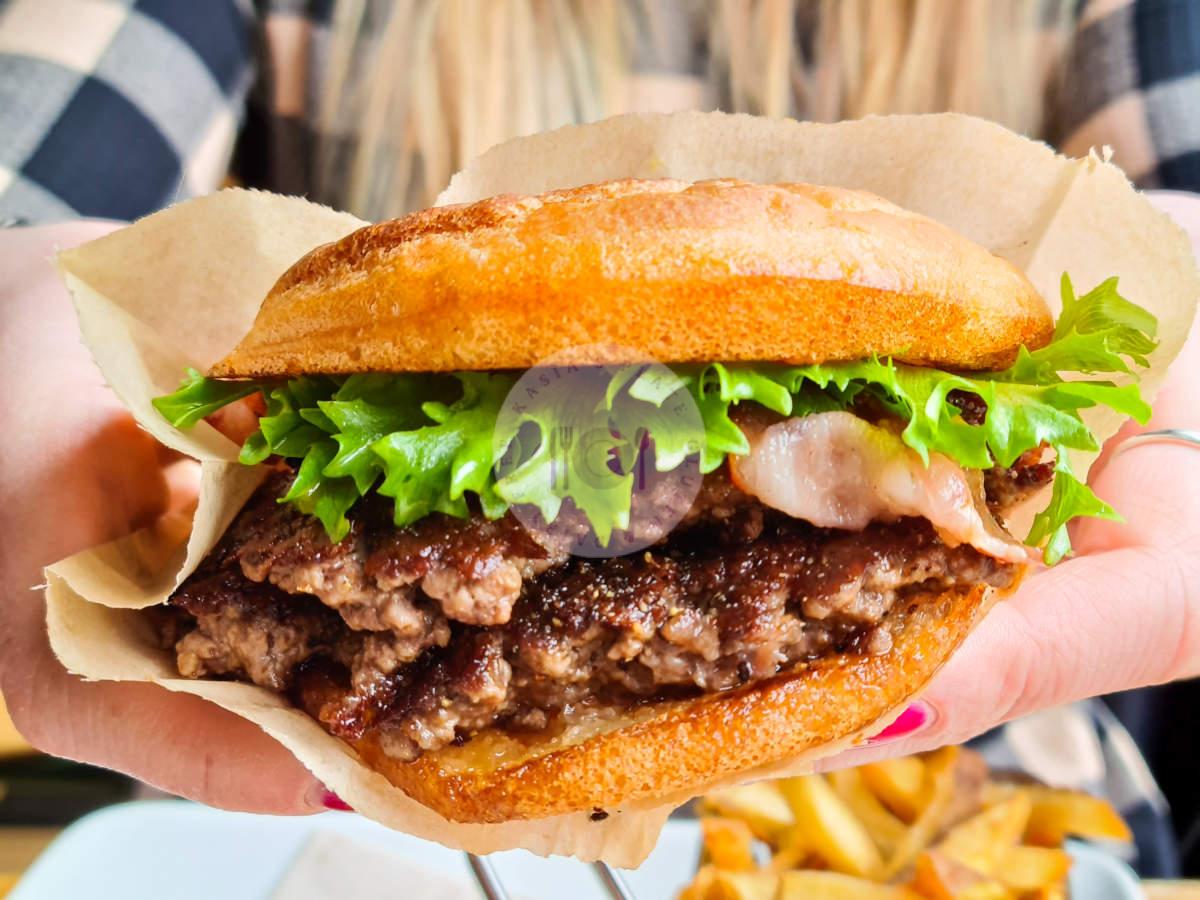 Traditional Finnish Cuisine
Kappeli – this cafe bar has everything you could want. It is situated in the main centre of Helsinki, in the most beautiful building. Very common as a meet-up place for locals and tourists alike. Ideal for the light lunch of soup and GF bread.
Salutorget – fancy Finnish cuisine with a lunch menu of the day. Whilst allergens aren't marked on the menu, the staff are clued up and ready to help. It is very easily adaptable and a real up-market treat if you fancy.
Friends & Brgrs – everything that will hit your burger cravings can be found here. They're a small chain found in Finland, located in the heart of Helsinki. We popped in for a late lunch one day and were surprised to find out all the burgers are naturally GF with the change of a bun. You can also get GF nuggets and the chips are fried separately. Definitely worth checking out instead of the usual McDonald's.
Just Vege – A completely vegetarian establishment which was the first place I visited when arriving in Helsinki. They have GF pittas and more (wrapped separately to avoid CC). Safe to say I was stuffed full with the falafel pitta I bought. One for on the way to Keila Puoti bakery.
Waffdaddy – a pleasant surprise. One of the cheaper places we ate in Helsinki, but the quality was still great. Everything is 100% gluten-free (with a vegan waffle base option available). There is a selection of both sweet and savoury to choose from. Perfect for a quick lunch-time pick me up.
Green Hippo – there are plenty of Buddha bowl-like lunches here. That as well as noodle salads and avocado pasta. The portions are very generous and will fill you up on a more hungry tum.
Pupu – think nutrition here. Salads for a nice light and refreshing lunch. There are a couple dotted in Helsinki, so easy to find. The one I passed a lot was in the main central Stockmann. If you're in a hurry, they also do take away options.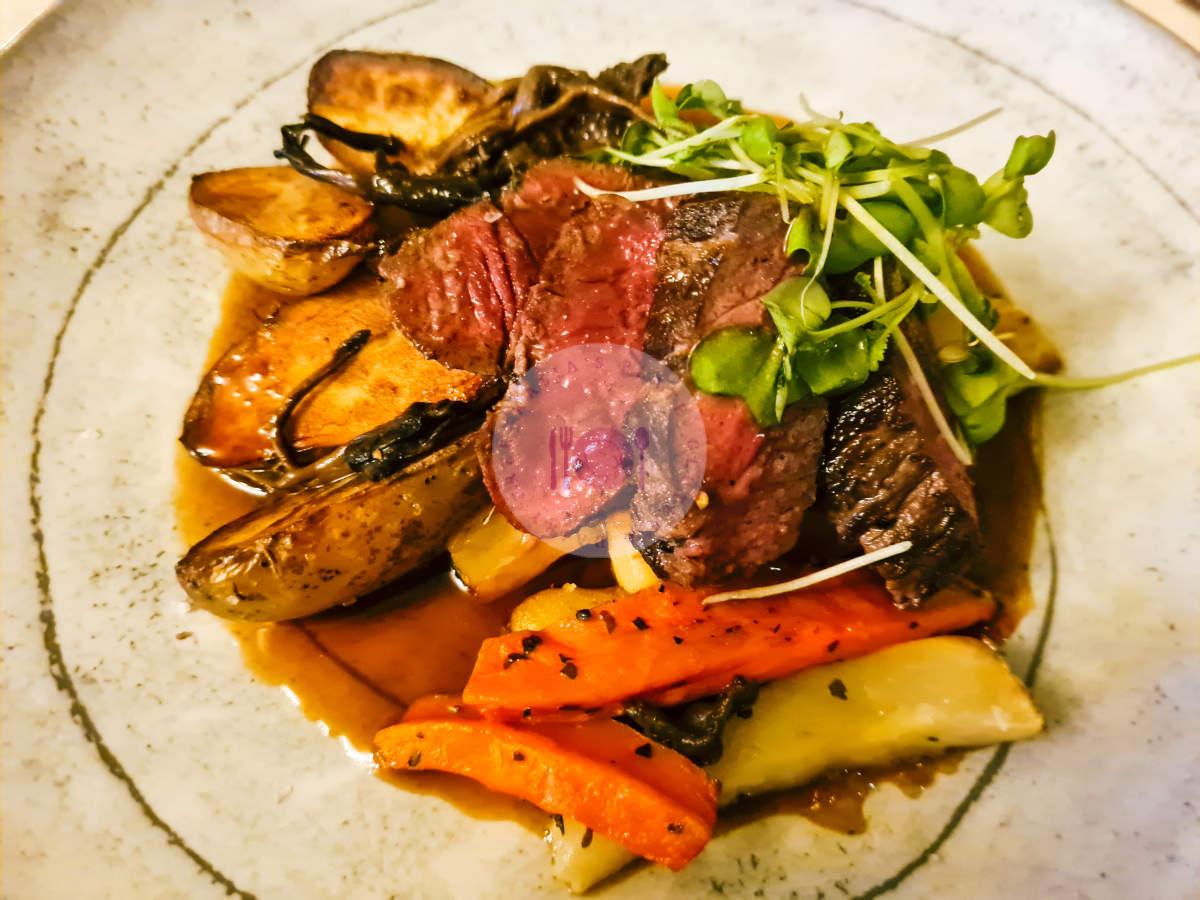 Traditional Finnish Cuisine
Friends & Brgrs – the ideal fast and easy dinner for when you're short on time. A burger restaurant which is coeliac-safe (think separate prep, fryers etc). When we mentioned gluten free, they said 'yes' without hesitation. No surcharge for GF buns too!
Small Plates & Tapas Style
Flat no 14 – an all-rounder really, being suitable for breakfast, lunch and dinner. Just check before going, as the evening menu is only on for certain days of the week. The majority is gluten free (or optional) with lots of lactose free and vegan. The prices for dinner are set per dish instead of the 'pick and choose' lunchtime options.
Nolla – a zero waste concept which uses fresh, seasonal produce. This establishment has been highly recommended to me by a local. Slightly pricier but absolutely exceptional. Make sure to send a message in advance to ask for GF adaptations.
Yes Yes Yes – this one was

highly

recommended to me by several people – especially the evening tasting menu (which can be both gluten free and vegan). They have light bites and are also known for their cocktails. I was desperate to try here on my visit, but it was unfortunately shut on the day I wanted to go. I hope you love it as much as others have told me if you make it there.
Green Hippo – I ventured here for dinner one evening and loved it. The atmosphere was calm and enjoyable. The food was so prompt and fresh too. The 'healthier' vibe of this cafe chain was right up my street.
Goodwin – perfect for that meat hit. A classic steak house where basically everything is gluten free (however lots contains lactose). Just make sure to triple check the fries are cooked separately before ordering.
Koti Pizza – the largest pizza chain in the Nordics. Lots of GF options (if you're willing to pay the surcharge). Just make sure to check for cross-contamination due to prep.
Pueblo bar y taqueria – how can you go wrong with Mexican cuisine? We all know tacos are often GF, and Mexican is pretty great for us all round. Maybe not the most traditional place to go to whilst visiting Helsinki, but they do have rave reviews.
Sandro – as well as a lunch menu, this Moroccan restaurant has an A la carte menu too. The allergens are clearly marked on the menu for easy ordering. Perfect for when you fancy something comforting.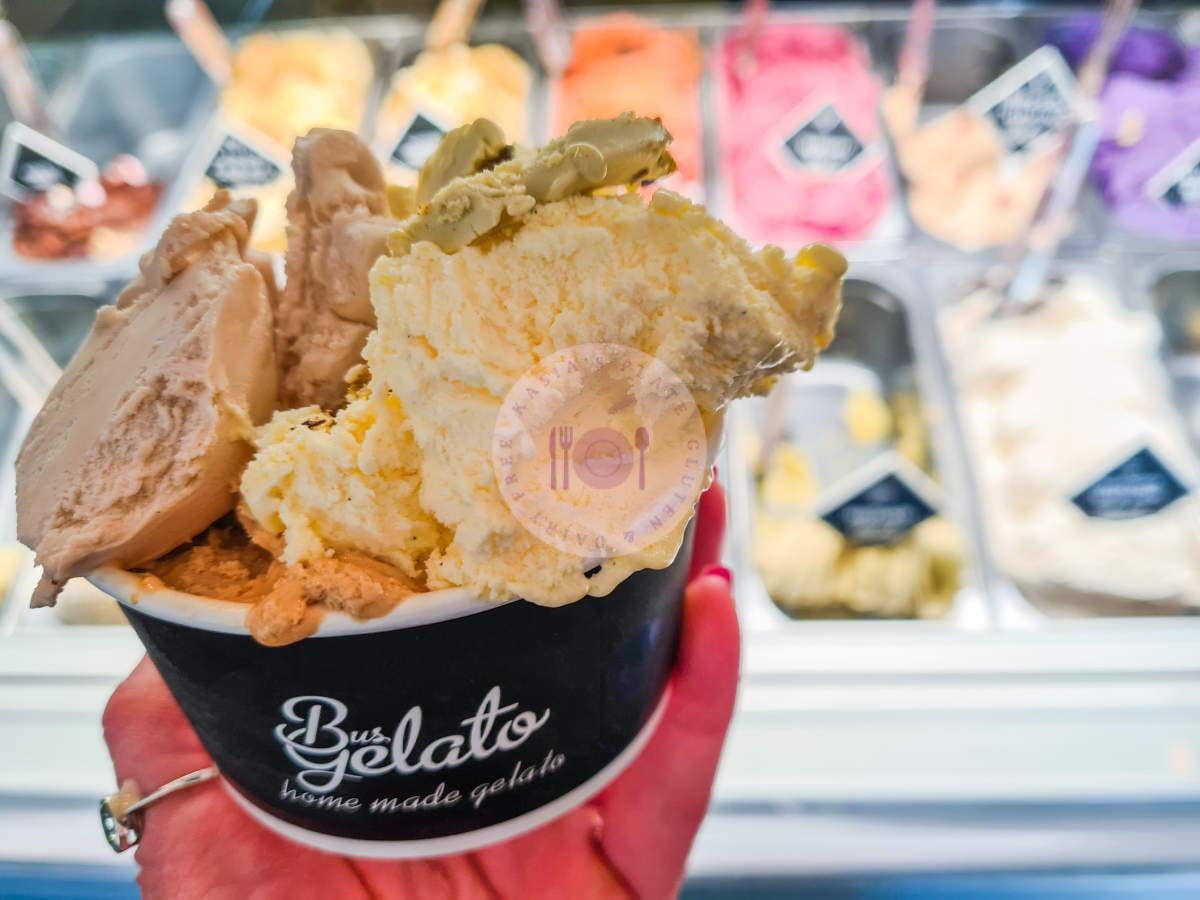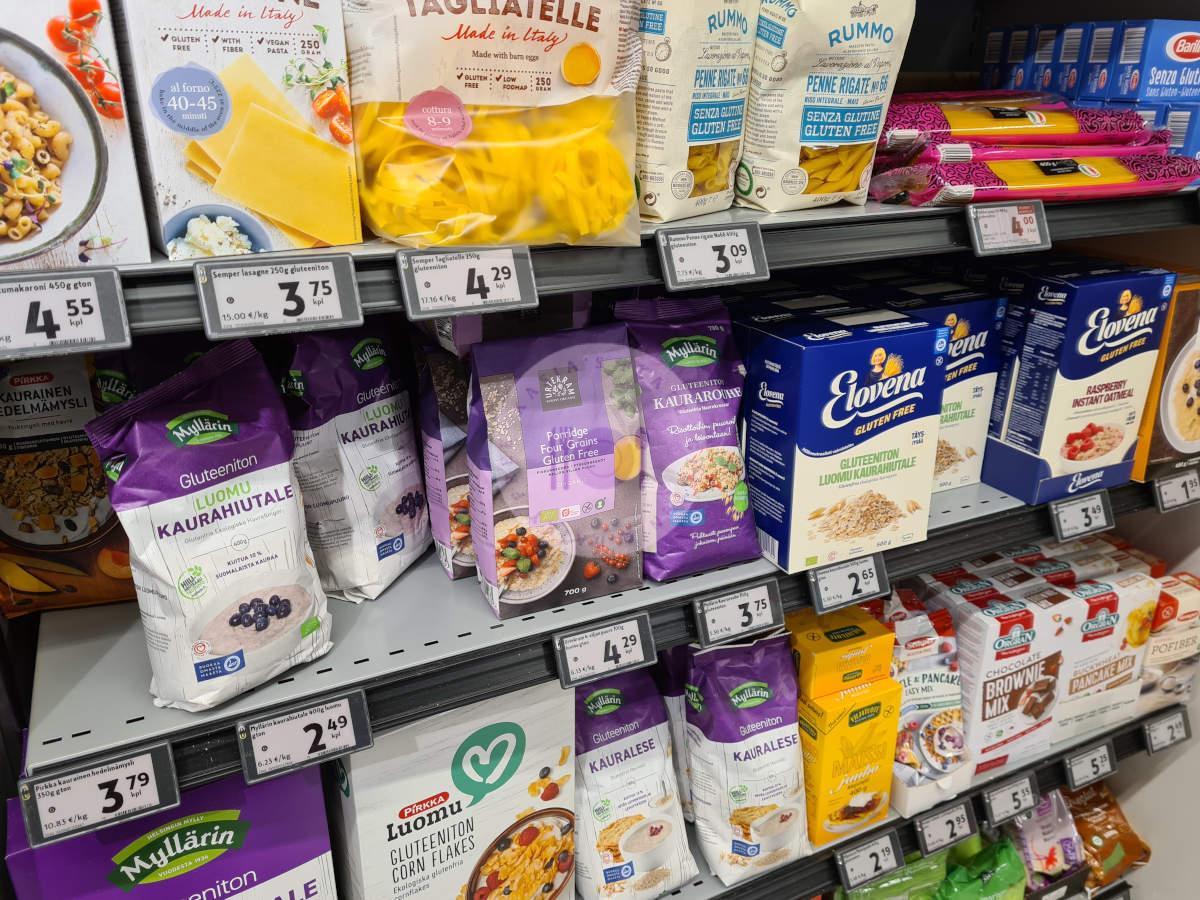 Markets, Supermarkets & More
Kelia Puoti – as well as sweet treats, you can grab your everyday staples from here. A 100% gluten free stall in the market with offerings of fresh bread, pasta, baking mixes, cereals and more. Helsinki can be quite an expensive place to dine out, so a little tip is to stock up on the bread from here and take yourself some sandwiches on the go.
K-Market – you'll be surprised how many gluten free goodies you can find in this Helsinki supermarket. They are dotted everywhere, and often have their own 'aisle'. Everything from biscuits, pastas, crackers and even ice creams (vegan options too).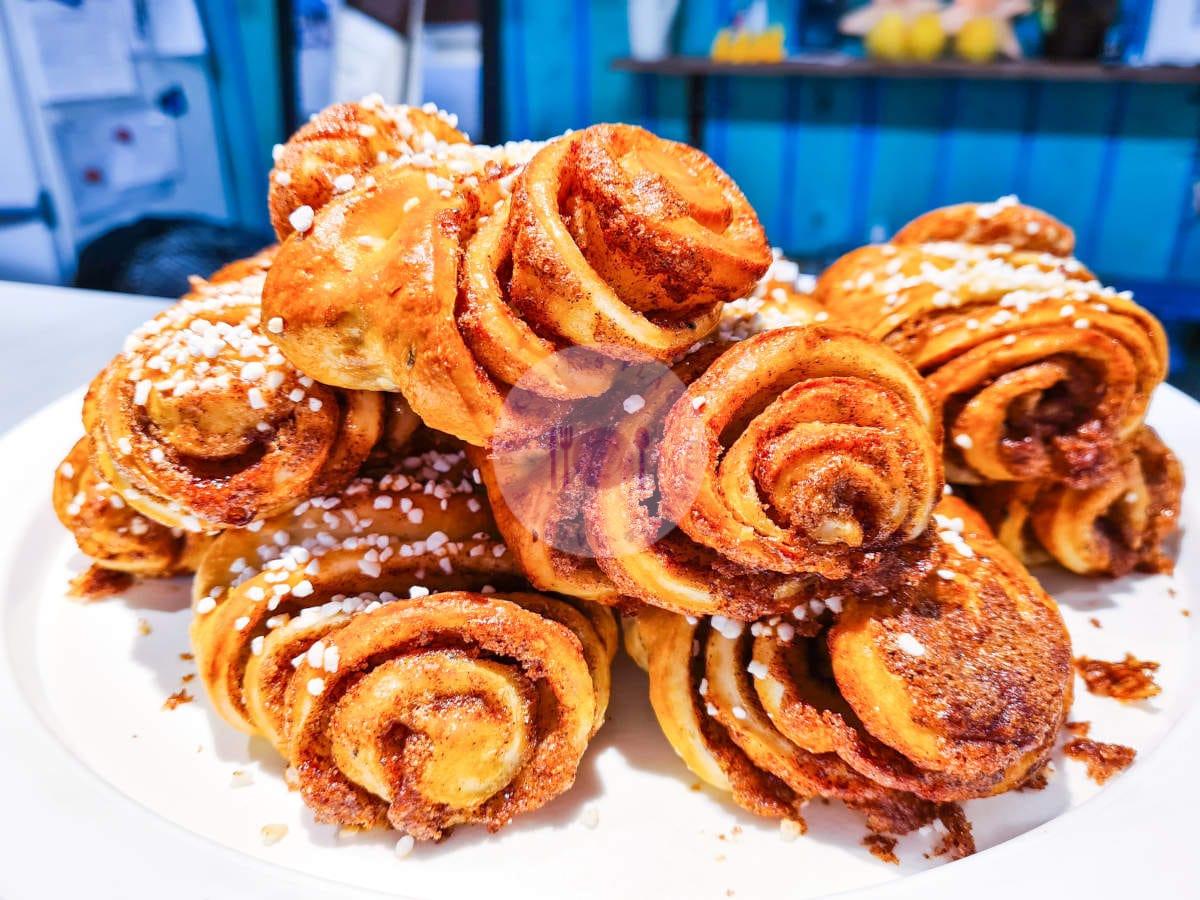 I thought I would add a little section here at the end of places to tick off the bucket list whilst in Helsinki. Whilst there is so much to explore, we managed to fit the majority of this list into 3 days in the city. I've also added these to the map in red so that you can find a nearby eatery.
Temppeliaukio Church
Helsinki Cathedral
Old Market Hall (Closed Sundays)
Upenskin Cathedral
Suomelinna Ferry and Sveborg Fortress
Esplanadi
Wooden House District
Seurasaai Island and Open Air Museum
Observatory Hill Park
I also highly recommend the walking tours which will give you a great history of the area. Hope you have a brilliant time and enjoy the food and places listed.
Kasia xx