Well, where do I start with noglü?! This is one of my favourite spots to grab-and-go in Cardiff. I have frequented this stall since the day it opened (in October 2019) and have been so thrilled to see it thrive and grow.
I originally started to visit noglü when I only followed a GF diet, and so this post will reflect that. I still remember my very first visit. I bought ONE red velvet cupcake 'just to try it'. I hadn't even managed to get to the market exit before I had the biggest grin on my face, running back to the stall for more!
John (the owner) is super friendly and was very happy to be proudly photographed with his stall (which I love). He explained to me how him and Ester (his business partner) came to grow noglü. The two of them are both GF themselves, and started by experimenting with recipes that they could eat. This really appealed to the scientist in me – investigating and optimising. Wow they have achieved something brilliant here. The selection of goodies on offer is incredible – and they are always offering more (with new flavours) every time I visit! What is even more exciting is that John is hoping to expand his selection of dairy-free cake options. Yay! We do keep in touch via Instagram and weekly chats when I pop to the market. It is great as I get updates when DF cakes are being made and come in! John even offers to put a slice aside for me to purchase which is awesome as these tend to sell out quickly. Genuinely feel as though I will be popping in for a little treat every day if so. My waist-line may say no but my heart and stomach definitely scream yes.
There is often a larger cake on offer (only GF unfortunately for those of us who require both diets) which I would 100000% recommend you try if it is available. It is very reasonably priced for the quality and scrumptiousness, and the portion is HUGE. I mean a literal slab of cake – a  meal in itself. I am so gutted that I can no longer buy this as it contains buttercream but hopefully a DF/vegan option will be available soon. I have tried both the coffee & walnut and the chocolate versions offered. The latter being my favourite ever cake! So gooey and creamy – it is indescribable. It also comes with a chocolate flake on top which just finishes it all off. This is not to knock the coffee cake down, though. This too oozes flavour and has subtle hints of coffee rather than being overpowering. Perfect for someone who isn't that much of a coffee fan, like me.
I am hoping to try the tapas at some point soon as a lot of this is GF/vegan – maybe on a Uni lunch break! I will give a tapas update post as soon as I have. Usually I would pop to the market on my way to grab the train or on my lunch break so I often just take a small treat to go.
GF-only recommendations: chocolate cake, coffee and walnut cake, white chocolate cookies, welsh cakes (all flavours).
I would also highly recommend the vegan churros. It was here that was the first time I had EVER eaten churros and I am so glad I tried them – I have even been back for more. The chocolate was rich – which I finished off as a chocolate shot – and the churros were the fluffiest things I could have ever imagined. You definitely couldn't tell they were GF/DF.
Noglü also often has offers available on Wiggle. Make sure to check these out!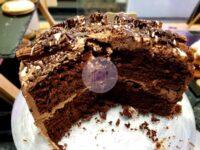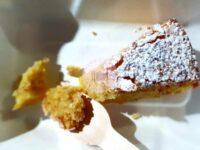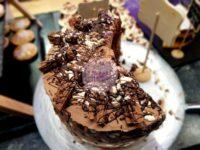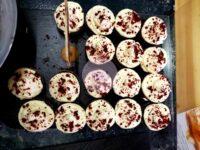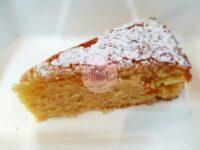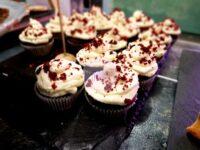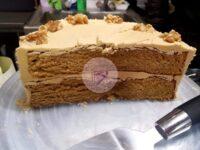 100% gluten-free – no risk of cross-contamination
Both John and Ester partners are GF so understand the dietary requirements well
Growing number of dairy-free options
Vegan tapas options
Very friendly and excellent service